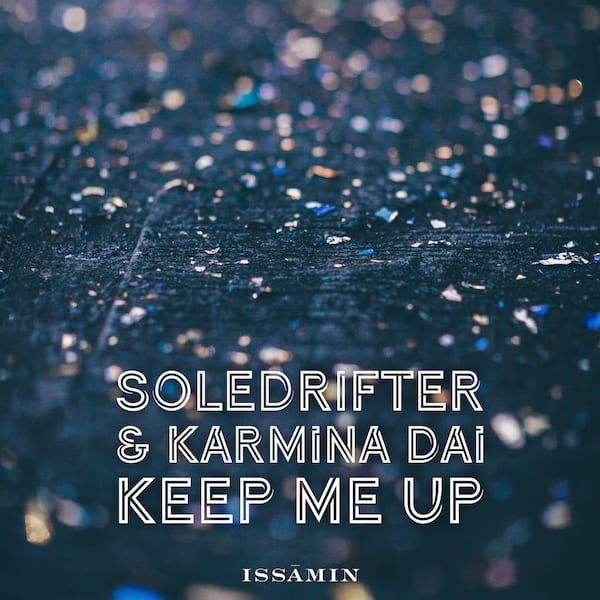 "Keep Me Up" is the new collaboration by Soledrifter & Karmina Dai
"Keep Me Up" is a soulful house track and collborative effort by SOLEDRIFTER & KARMINA DAI.
As SOLEDRIFTER (Aka Dimitry) an approach to dance beats that is all his own, the man known as SOLEDRIFTER makes music that stirs the spirit to move.
Canadian based SOLEDRIFTER musician-turned-house music-producer began churning out tracks in his basement beat kitchen. It wasn't long before his work started pricking up ears throughout the house music industry.
With remixes and releases on Delecto Recordings, Miguel Migs' Salted Music, Large, King Street just as an example SOLEDRIFTERS tracks are among the hottest commodities in house music .
KEEP ME UP is written and performed by New York based recording artist and live performer Karmina Dai.
Karmina Dai discovered her voice signing in the choir of a Pentecostal church and in front of a weekly Sunday audience of 150 at a tender age, growing and and honing her passion and skills.
Thanks to the influential music and empowering images from artist like Stephanie Mills and original legends like Chaka Khan, Karmina Dai shifted from Church to studio and live performances. In 2018 her collab with Cassara was the most sold "soulf ful house" track. In the lasy year she released with ao.
On KEEP ME UP Karmina Dai delivers a solid stylish soulful vocal.
Karmina Dai is performing at ADE during September 2019 together with Dutchican Soul and alongside house veterans like David Penn, Hatiras and DJ Pierre.
https://www.traxsource.com/artist/90838/soledrifter
https://open.spotify.com/artist/05RLuucyiLswN7bNiV6Ma3