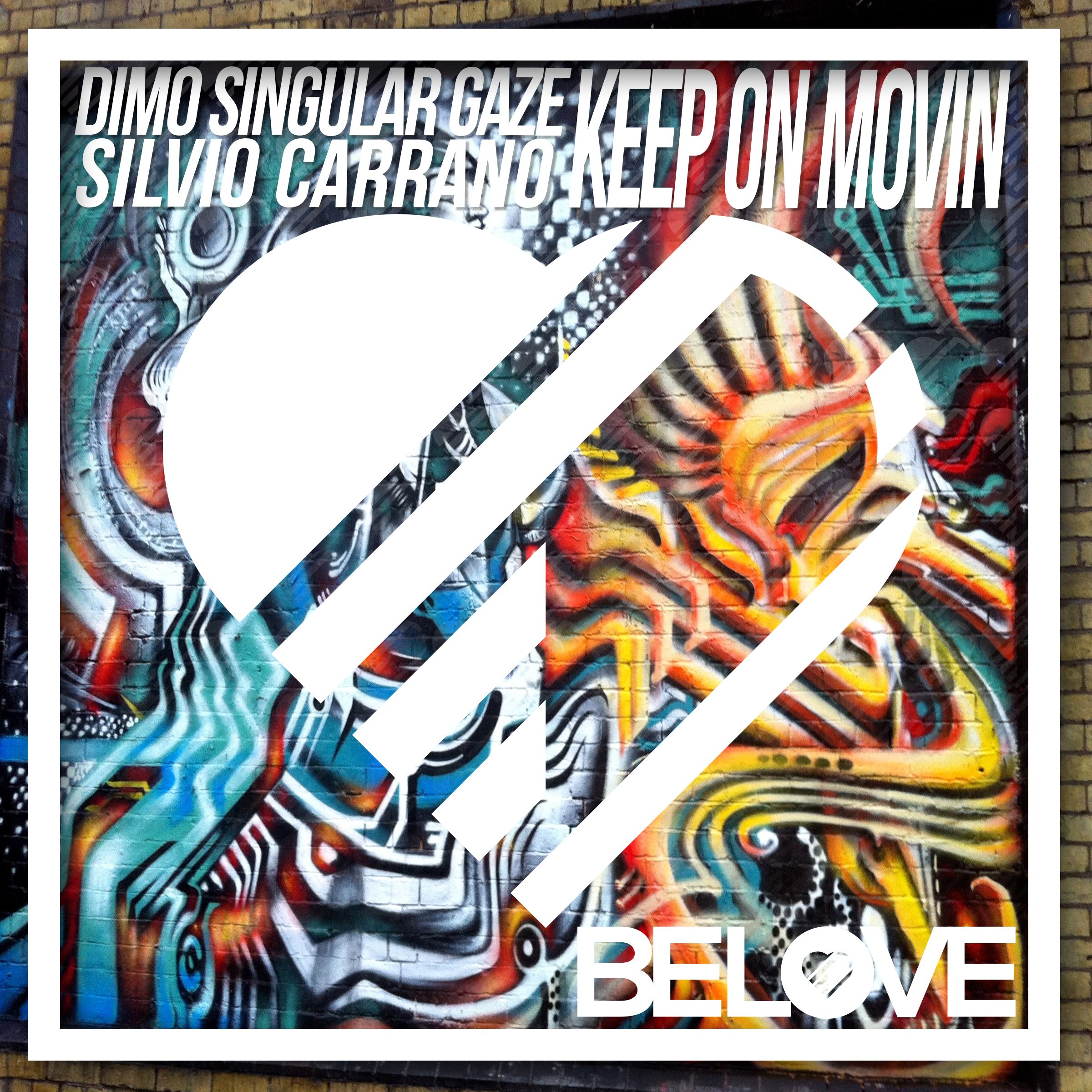 Dimo, Silvio Carrano, Singular Gaze - Keep On Movin
'Keep On Movin' is a winning Italian house music thoroughbred.
The track idea and basis came from Italian DJ duo – Singular Gaze who developed the idea along with friend and musical casanova Silvio Carrano. The track was played to BeLove's very own DJ/producer Dimo, an Italian house music veteran with an ear for quality who then shaped and additional produced it into a club anthem.
'Keep On Movin' takes hold from the start. A distinctive piano hook and catchy vocal riffs makes for a melodic, funky house groove that pumps along with a bouncy, angular, electro bass line. Designed for dancing and made with love, this is funky, jackin' house at it's most effective.
BeLove Records are an Italian record label who's philosophy is to produce and release house music for DJ's, made for clubs, for people to dance too: from funky house through to tech and progressive they are steadily building a solid reputation for quality house music, pushing new talent, new sounds and developing producers.
Dimo, Silvio Carrano, Singular Gaze 'Keep On Movin' is released 22nd May 2017 via BeLove Records.
SP: Belove Rec https://goo.gl/le2QIa
FB: BeLoveRecord https://goo.gl/9YRW7p
SC: belove-records https://goo.gl/jMgKVf
TW: BeloveRecords https://goo.gl/lXcwvy
INSTA: BeLoveRec https://goo.gl/Z9wWLE
YT: BeLove Rec https://goo.gl/sKsNJO