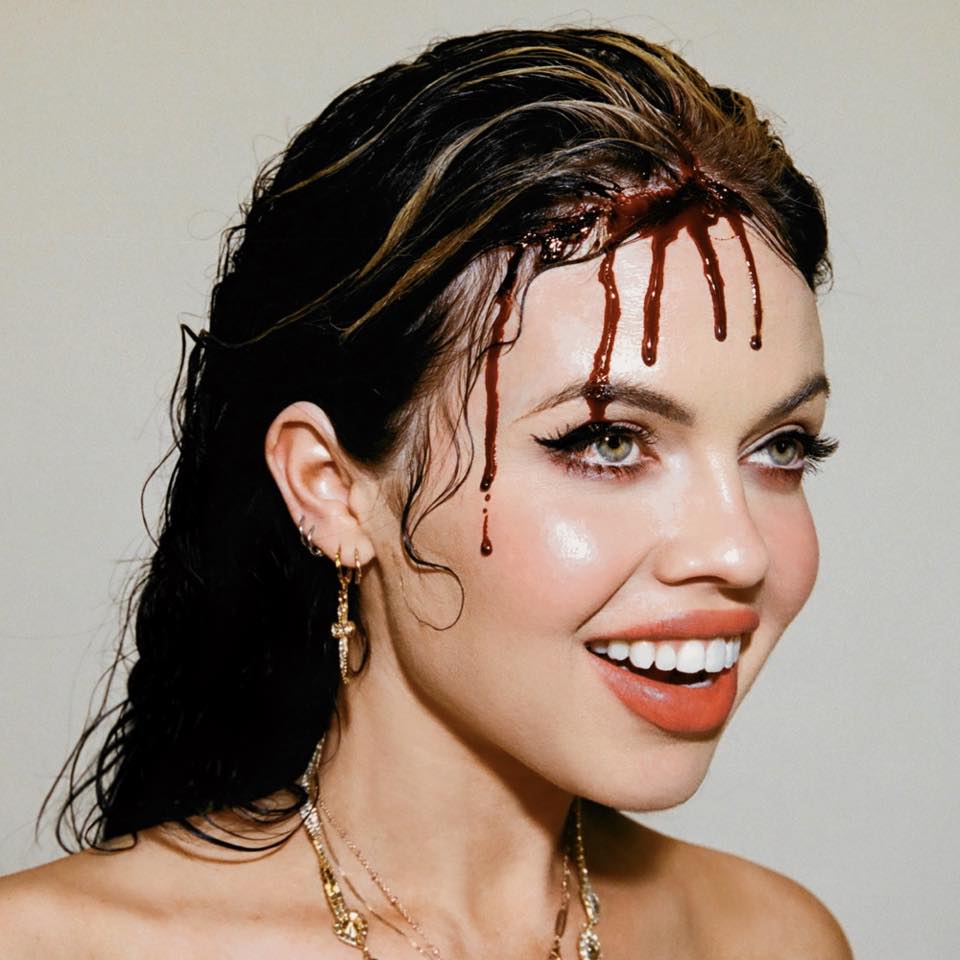 Kelsy Karter drops new rock album 'Missing Person'
LA by-way-of New Zealand artist Kelsy Karter is excited to release her debut full-length album, Missing Person, out everywhere today via BMG. Featuring tracks like "Liquor Store On Mars" with The Struts' Adam Slack, the punk driven anthem about owning your individualism "Love Me Or Hate Me," and the stand out single about living life to the fullest "You Only Die Once," the album proves that Karter deserves her place in rock music.
While the fantastically warped wonderland of Missing Person offers a much-needed escape from the everyday, Karter's world-building serves an even greater purpose, providing a safe space for listeners to discover their own self-acceptance. "Making this album helped me to find comfort and freedom in who I am, and I want everyone who hears it to come away with that same feeling," Karter says. "I want them to feel strong in their individuality, and to stop caring about what other people think. I hope it helps them to feel both totally vulnerable and completely invincible at the very same time."
Stream/Download Missing Person
To celebrate the release, Karter will be streaming a full-band performance of the album front to back from SIR in Hollywood. The show will take place on Saturday October 3rd at 1pm PST/4pm EST. For tickets and VIP packages, please visit Kelsey Karter social media:
https://www.facebook.com/KelsyKarterMusic/
Missing Person is a thrilling introduction to a truly singular musical mind. Like all the most electrifying artists, New Zealand-born singer/songwriter Kelsy Karter invites the audience into a beautifully strange world of her own making, a fantasia that's equal parts rock-and-roll grit and wildly theatrical grandeur. Fueled by the mesmerizing vocal work first displayed on her breakthrough single "Harry"—a 2019 track that went viral after Karter turned up with a fake tattoo of Harry Styles blazoned across her face—Missing Person arrives as a stunning showcase for her intricate storytelling and uncompromising outlook on life, love, and self-liberation.
Despite the defiant spirit that shines through nearly every song on Missing Person, the album took shape from a period of tremendous pain and self-doubt for Karter, a time that included the death of a loved one and a devastating breakup. "I was so depressed and broke, and probably at the lowest point in my whole life," says Karter. "For a while I sort of lost myself, which is why the album's called Missing Person. But through the process of making the record I found myself as an artist and an individual—I stopped giving a fuck about what anyone else thinks, and finally felt completely okay with who I am." Working in the UK and in L.A. with producers like Zakk Cervini (Machine Gun Kelly, Poppy) and Chris Greatti (YUNGBLUD, blink-182), Karter set that transformation to a guitar-drenched sound steeped in elements of punk and Britpop and classic glam-rock, giving way to a sonic aesthetic both undeniably timeless and entirely of-the-moment.
After cutting her teeth playing in dive bars around L.A. and at iconic New York City nightclub The Bitter End, Karter released songs independently all throughout 2019, toured the UK and the US as direct support for The Struts, and promptly landed a deal with BMG Recordings. With the arrival of the first two singles from Missing Person ("Devil on My Shoulder" and "Stick to Your Guns"), she further expanded her creative output by taking the helm as director on the brilliantly cinematic videos for both tracks. "I draw so much of my inspiration from film—the art of storytelling and the way people execute it visually has always been so fascinating to me," she says. "In a way I feel like my music is a balance between the edginess of Quentin Tarantino and the delicateness of Wes Anderson: I'm definitely a tough girl, but I've also got a heart of complete mush."
"Missing Person is a collection of stories from my life about love, rebellion, heartbreak, individualism and the anxiety of the times we live in," she explains. "It's a cheeky and dramatic mix of punk and glam rock. When listening to this record, I want my fans to feel like a total badass and completely vulnerable at the same time."