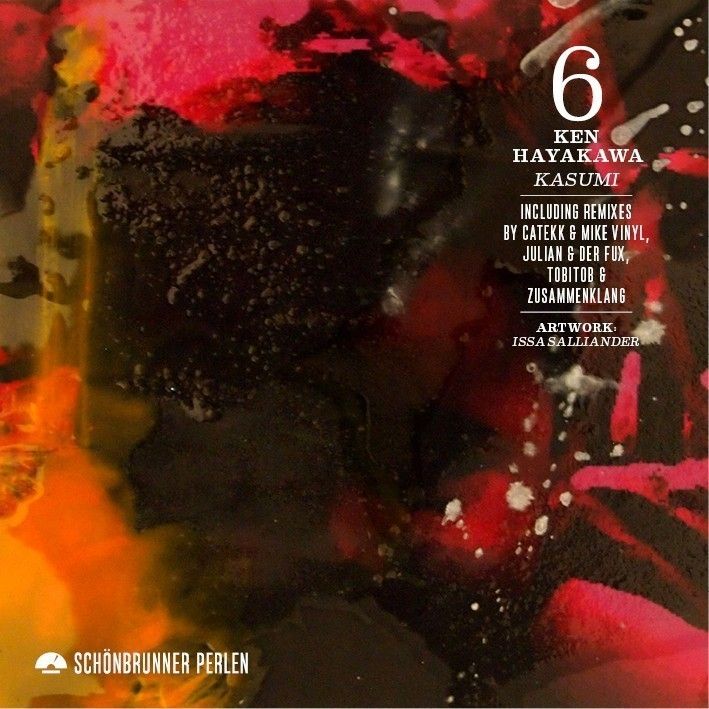 Ken Hayakawa – Kasumi
After only one release in 2013, Schönbrunner Perlen start the year strongly with their 6th EP. This one comes from Austrian producer Ken Hayakawa, who since the middle of the last decade has been toiling away on labels like Musik Gewinnt Freunde, Kina Music and Goldmin Music, always toying with house music and moody electronics in equal measure. As well as four originals, there is a meaty selection of remixes from the likes of Zusammenklang, Tobitob, caTekk, Mike Vinyl and Julian & der Fux Cover.
Says Ken of his latest EP: "This release is dedicated to my daughter Kasumi, who was born in 2012. All tracks were produced in this period when I became father, so it was a very important time and I want to capture those feelings on black gold for her. The remixers that I chose are friends and help to keep the whole release personal and familial."
First up is 'Toy Like Us', which pairs a thoughtful house groove with prickly synths and heavenly chords to create a doleful end of the night vibe. 'Positive Effects' is another clean, shiny and metallic affair with harmonious bell sounds, a wavy groove and incidental sounding melodies that really creep their way into your brain.

'Shining' is the first track to pick up the tempo. It kicks at a nice pace but is still an organic and cinematic affair, with tweeting birds and solemn string notes ringing out into a vast chamber that rumbles to the sound of distant bass. What sound like sad trumpets also bleed into the mix and 'Talking Baby' closes out the originals with recordings of a real baby echoing above paddy kick drums. There are plenty of percussive sounds – a baby's rattle, a warm xylophone – and the spirit of childhood and inherent optimism of a newborn baby really do shine through the whole track.
'Toy Like Us' is the track that gets all the remix attention, with two versions making it on to vinyl (one from Zusammenklang that is dark and driven, and one from Tobitob that is chunky and disco-fried) and three more being offered as digital only cuts.
Tobitob appears once more with another disco leaning version, Julian & der Fux Cover go all drawn out and epic in their sparkly version, and caTekk & Mike build their mix in warm, rich layers.
This is a heartfelt project from Ken Hayakawa, and that really shows in the spiritual and emotional music he has created for it.