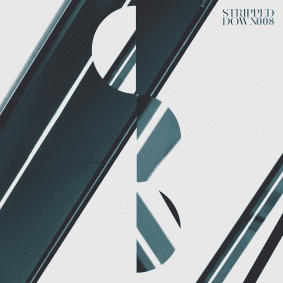 Ken Hayakawa & T Raum – Spanish Fly EP
Ken Hayakawa & T Raum link up for fresh new beats on the Stripped Down label, while Gorge serves up a superb remix to complete the package.
Hayakawa is an Austrian born artist who grew up around the piano and went on to play Beethoven and Diabelli in celebrated national music halls. It was dance music that really captured his imagination though and since then he has played round the world and released on the likes of International Deejay Gigolos and Steve Bug's label Audiomatique amongst many others. Here he links with countryman T Raum who is an eclectic producer with credits on Upon. You and other vital labels, and together they really find a sweet spot in the studio.
Opener 'Spanish Fly' is characterised by a stringed instrumental lead that is exotic and intoxicating. The beats below are deep and rubbery, and the whole thing makes for a unique cut that leaves a real mark. Then it's the excellent 'Spirit Base', which is a spine-tingling vocal affair with smooth, bouncy drums and airy vocal whispers that cast a majestic spell.
The remix comes from Gorge, a long time tech titan from Germany who established the renowned Mannheim sound and co-runs the 8bit Records label. His version is built on silky hi hats and underlapping drums that sweep you up and keep you in the smooth grooves for the duration. Last of all is 'Follow Me', a perfectly atmospheric and cinematic track that feels like a deep space exploration, with cosmic winds, journeying drums and deft alien lifeforms in the synths.
This is richly detailed and characterful techno from the ever more vital Stripped Down label.
Tracklist:
1. Spanish Fly
2. Spirit Base
3. Spirit Base (Gorge Remix)
4. Follow Me