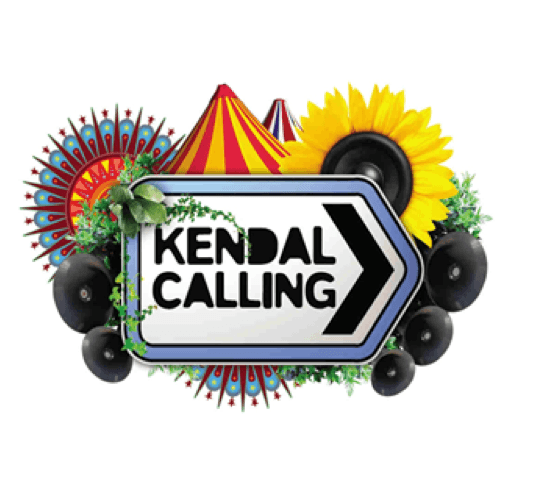 Kendal Calling SOLD OUT 19 Weeks In Advance
Kendal Calling festival is humbled to announce that its 10th anniversary show has sold out 19 weeks before the festival takes place in the Lake District. With hundreds of fantastic artists taking to the stage over 4 days, festival goers have snapped up tickets for what is certain to be one of the highlights of the summer cultural calendar.
Kendal Calling promoter Andy Smith comments:
"Kendal Calling is all about the lovely people who attend the festival and this year you have excelled yourselves. All the Kendal team are bowled over by your enthusiasm for this show we put on in the Lake District. The last 10 years have been an incredible journey and whilst we continue to grow year on year, it's always been our mission to retain the look, feel and atmosphere that makes Kendal Calling so special. We couldn't have done it without you so thanks from all the team and see you in the fields for what promises to be a very special 10th Birthday bash!"
Elbow, Snoop Dogg, Kaiser Chiefs, The Vaccines and James will headline this innovative, independent festival.
To keep up to date with all Kendal Calling news including general ticket sale and line-up news sign up to the newsletter on the website, become a fan on Facebook and follow on twitter @KendalCalling
KENDAL CALLING 2015 ARTISTS
ELBOW, SNOOP DOGG / KAISER CHIEFS / THE VACCINES / JAMES
KODALINE / THE LEVELLERS / THE HORRORS / GRANDMASTER FLASH / ELLA EYRE / EMBRACE / NICK MULVEY / GROOVE ARMADA / LESS THAN JAKE / BILLY BRAGG / SOUL II SOUL / BRITISH SEA POWER / FUSE ODG / AUGUSTINES / LUCY ROSE / PUBLIC SERVICE BROADCASTING / KATE TEMPEST / MR SCRUFF / EMMY THE GREAT / BIPOLAR SUNSHINE / THE BOHICAS / BONDAX AND FRIENDS / REDLIGHT / SHY FX / FRICTION / DUTCH UNLES / SUNSET SONS / BLACK RIVERS / BLOSSOMS / MY NU LENG / JAGUAR SKILLS / PRINCE FATTY FEATURING HORSEMAN / PALACE / TURBOWOLF / WALKING ON CARS / PORT ISLA / BLACK HONEY / FLYTE / HYDE & BEAST / REMI MILES / MAN MADE / TREASON KINGS / NIGHT FLOWERS / THE LANCASHIRE HOTPOTS
MR B THE GENTLEMAN RHYMER / LISBON / JEZ KERR / THE WATCHMAKERS / BAGGY MONDAYS / DAVE HASLAM / ACOUSTICA PRESENTS / RIDING THE LOW / FEED THE KID / JAMES ATKIN / GARETH BROOKS (XFM) / BEAT BOUTIQUE / JUICY DJS / GOOD VIBERATIONS / NORTHERN SOUL DANCE CLASSES / DJ MEGATUNE / EVERY PREGNANT BROTHERS / YUCATAN / MY LITTLE BROTHER'S CHRISTMAS PARTY / AVEC SANS / FREEK'N / NORTHSIDE
Festival Dates: 30th July- 2nd August 2015
Lowther Deer Park / Hackthorpe / The Lake District
www.kendalcalling.co.uk