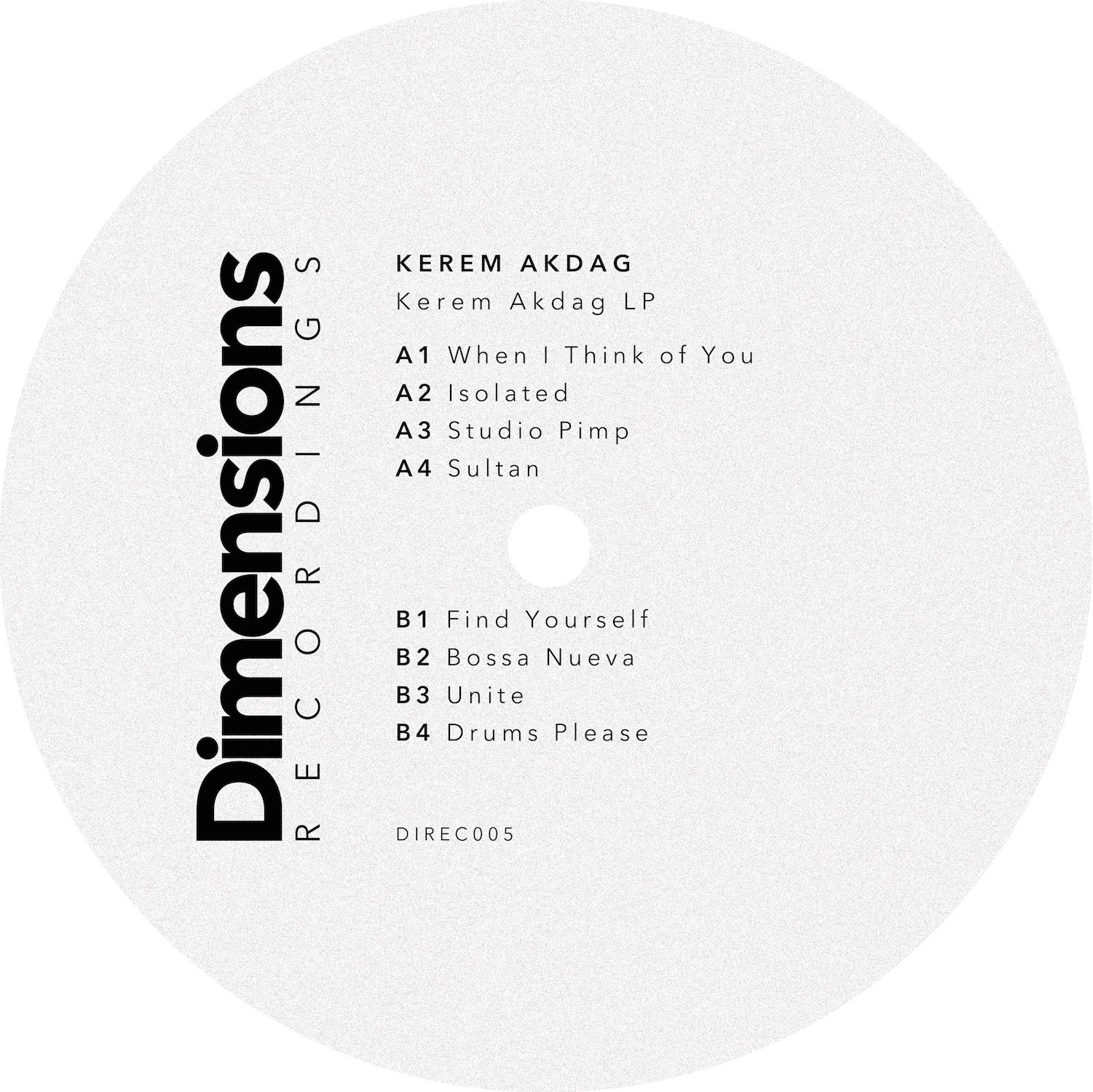 KEREM AKDAG LP / DIREC005 LAUNCH PARTY
KEREM AKDAG LP / DIREC005 LAUNCH PARTY

Dimensions Recordings and The Glove That Fits join forces for a party celebrating the release of Kerem Akdag's debut self-titled album. The intimate listening session will be followed by a party celebrating a new monthly residency for the Dimensions DJ Directory in Hackney Central's recent addition, The Glove That Fits. Join Kerem Akdag, Dimensions Recordings and friends in this 80 capacity basement, powered by a brilliant D&B Soundsystem with unannounced special guests joining along the way.
KEREM AKDAG LP – KEREM AKDAG
Dimensions Recordings 005
Dimensions Recordings' fifth release sees the label step into the world of the long-player with Istanbul native, KEREM AKDAG's self titled debut album. Pressed onto a clear 12" with a free sticker insert, this 8 track LP from Dimensions Recordings is a must have for the discerning record collector.
Kerem has already been garnering global attention and gaining fans such as Gilles Peterson with his previous output of dusty house and tripped out beats in the last few years, and of course via his Getdownsoclose offering on Dimensions' Recordings' first release. This debut album, however, sees Kerem deliver a mature piece of work brimming with ideas and hooks. Bright and timeless, 'Kerem Akdag' is equally effective in the club as it is at home.
Across eight tracks, Kerem demonstrates a breadth of skills that many artists would work a lifetime to achieve. From the stepping beats of 'When I Think Of You' to his subtle vocal layers on 'Isolated' through to the woozy beach vibes of 'Sultan' into the squelching, rasping synths of 'Unite', it's clear that there is very little left outside of Kerem's arsenal. The album rounds out fittingly with 'Drums Please', which perfectly displays Kerem's jazz tendencies, a slow grooving track whose crescendo of stabs and drums create a song that's more powerful than its parts. ​
Dimensions Recordings is the brainchild of Dimensions' Festival team, a genre-defying sonic exploration through jazz, soul and funk through to house techno and left leaning electronica. Taking place on the idyllic Adriatic coast every year in Pula, Croatia, this years festival runs from 29th August – 2nd September. For more infomation head to the website.
http://www.dimensionsfestival.com
​