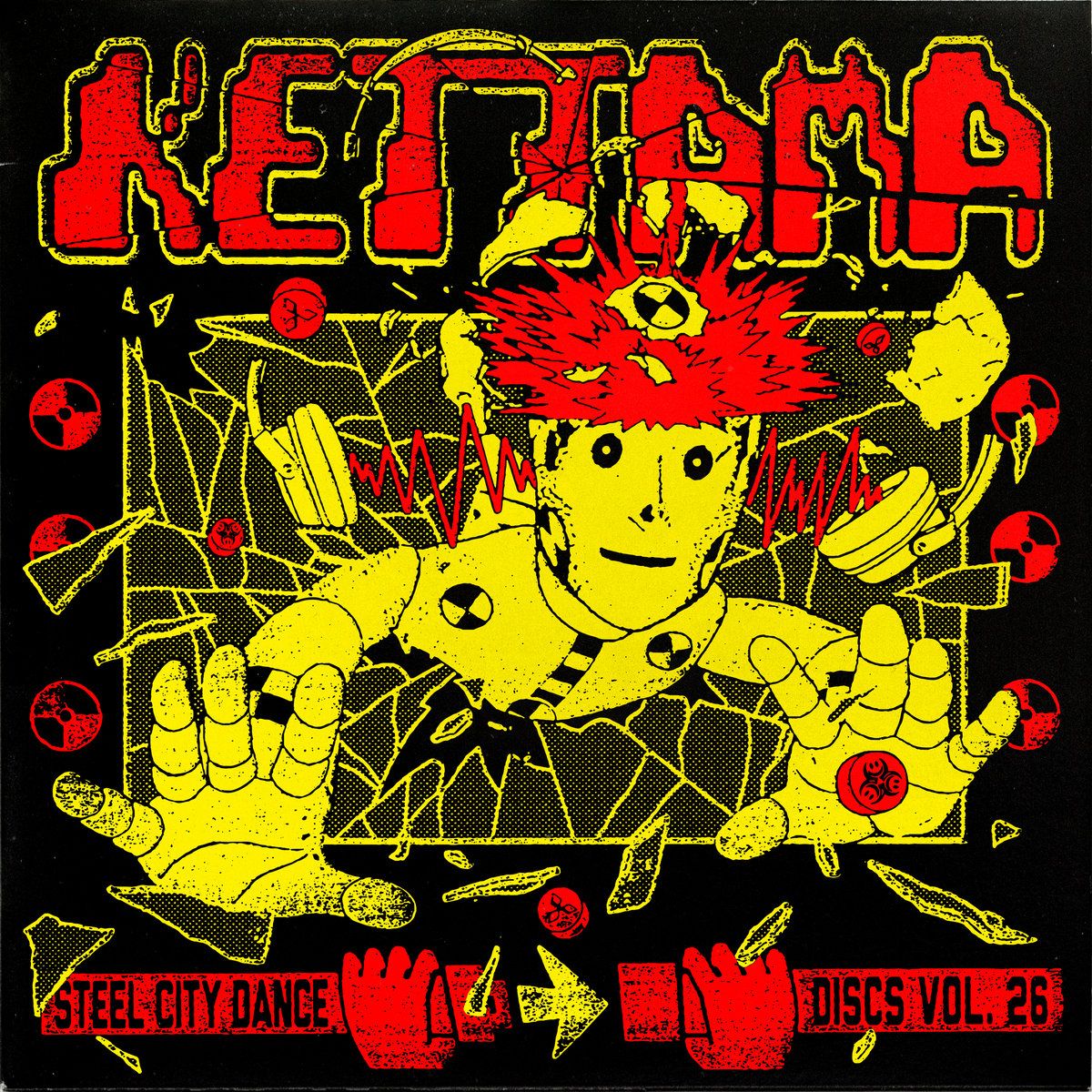 KETTAMA 'Steel City Dance Discs Volume 26' – Out Now on SCDD
Tastemakers' favourite young talent KETTAMA's rave-powered debut EP 'Steel City Dance Discs Volume 26' explodes onto Mall Grab's SCDD imprint. The five tracker is an arsenal of club and peak time weapons including the thunderous 'Saint Laurent', and the recent hits 'Picanya 2400' and 'Higher (Steel City Power House)'.
The Galway producer has a banging back catalogue already, including R&S Records, Shall Not Fade, Dance Trax, Madhouse and Houndstooth, making Steel City Dance Discs a perfect platform to create a diverse range of no holds barred tracks for his first longer release.
'These are purpose built ready for the club, conceived in the heart of G-TOWN and exported straight to London via Newcastle, Australia' KETTAMA says. 'I made all the songs based around different genres of music I was listening to over the course of lockdown. I feel this is a real depiction of what's influenced me over the past 12 months'.
Some soul-soaked vocal riffs heat up 'St Laurent''s hypnotic beat, the stormy ride only further emphasised by some calmer piano chords. 'Bosozoku' brings a new urgency to the EP, as a reverb-rich bass riff adds growling gravitas to the frantic charge, with the suspense of sustained plangent chords fighting it out during breakdown. 'Move Like Vibert' mixes it up with drums, sirens, SFX and disorienting vocal riffs playing with your head, interspersed psychedelic strings and raindrop notes; more cerebrally intriguing, but still a stomper.
Recent relentless high-temp cut 'Higher' and the frenetic fast-paced 'Picanya' also join the EP trailing suitably high-profile support from DSPs, artists and radio alike.
A long way from his early days 'pestering local promoters for gigs' to get his foot in the door on the local scene. 'Many years ago I gave a USB full of my music to Mall Grab when he played in Galway, not thinking anything would ever come of it' KETTAMA says. 'To finally say I'm releasing an EP on SCDD is honestly one of my biggest dreams come true.'
'Steel City Dance Discs Volume 26' EP is Out Now, get it here: https://kettama.lnk.to/SCDD026