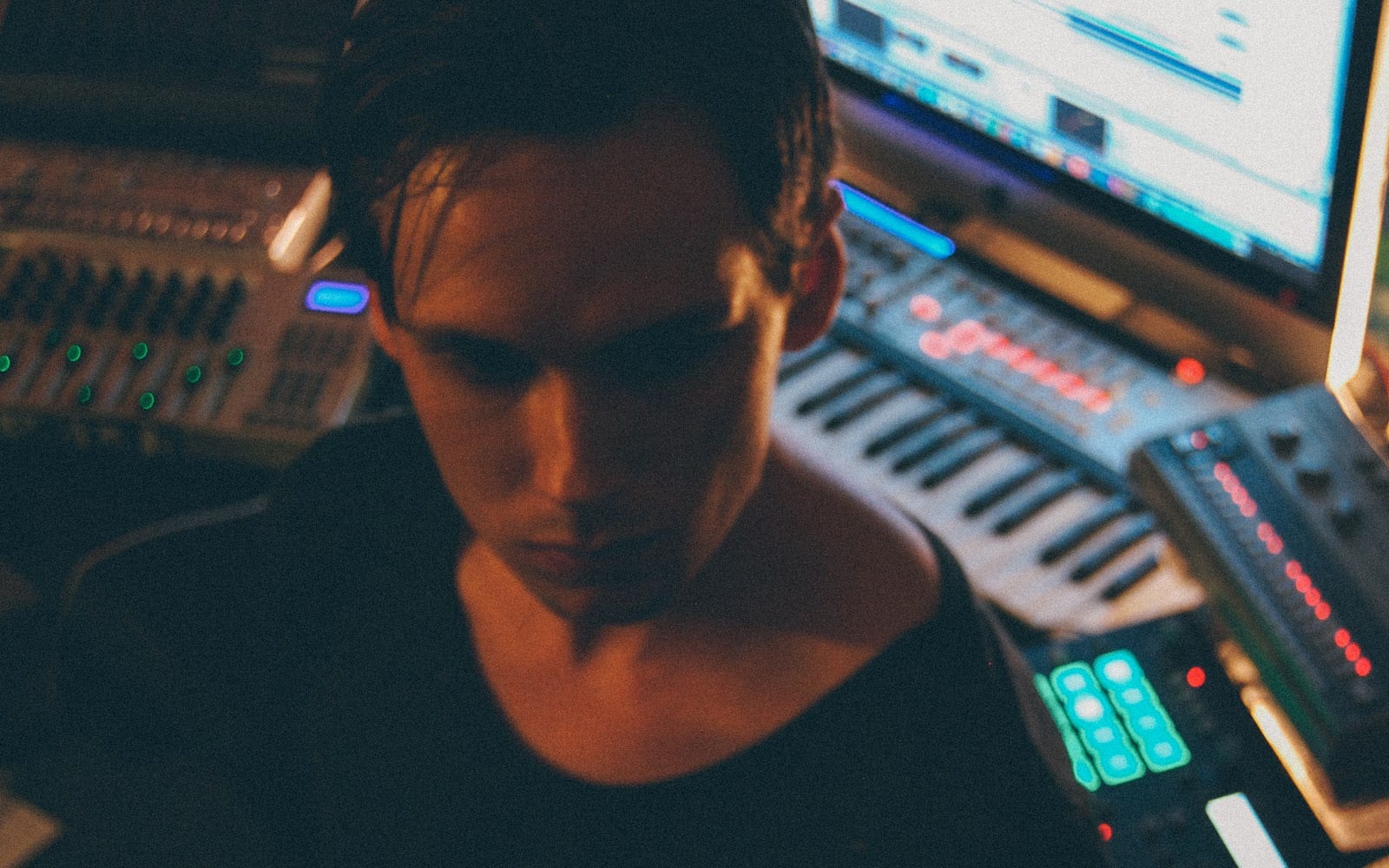 Kevin Arnemann announces brand new live set launching NYE
Taped Artifact label boss Kevin Arnemann is ending 2016 on a climax with the launch of his brand new live set. The twenty-four-year-old DJ has been spinning records since 2008, including the Awakenings Festival mainstage in 2013 at barely 21 years old. After eight years on the decks, he felt it was time to take his studio on the road with him to play his own music live on stage. His first two shows will be on December 31st at club Paradigm, Groningen and January 1st Loveland Live, Amsterdam.

Behind the scenes the Amsterdam based DJ has been honing his musical identity for some time now, influenced by many sounds and scenes. His recent releases on his own imprint have started to show the new Kevin Arnemann sound which was described by Resident Advisor as: "charging dub with steamrolling drums that give it a muscle dub techno often lacks." His live set, which shall include tons of unreleased work will reveal the young producer's full spectrum.

With Ben Sims, Blawan, DVS1 and Eric Cloutier all raving about the label, it's safe to say Arnemann got on to a good start with Taped Artifact which he established in 2015 with partner in crime Daan Kemp. So far, the label has seen releases from the likes of Hiver, Physical Therapy and Natan H to name a few.

In the first quarter of 2017 Icelandic heavyweight Ohm is set to follow up the recently released various artists compilation. Ohm earned his stripes through his collaborations with Exos in the early 00's. The highly dub-influenced offering follows his critically acclaimed appearance on the renowned Thule Records.

One of the youngest and brightest techno artists in the Netherlands continues to surprise with each new project he gets his teeth into. Expectations are high and suspense is building for the maiden voyage of Kevin Arnemann LIVE.
Social links (Kevin Arnemann)
https://www.facebook.com/kevinarnemann.nl/
https://soundcloud.com/kevin-arnemann
https://twitter.com/KevinArnemann
https://www.instagram.com/kevinarnemann/

Social links (Taped Artifact)
http://tapedartifact.com
http://facebook.com/tapedartifact
http://soundcloud.com/tapedartifact/sets
http://twitter.com/tapedartifact
http://instagram.com/tapedartifact
http://youtube.com/tapedartifact
http://tapedartifact.bandcamp.com