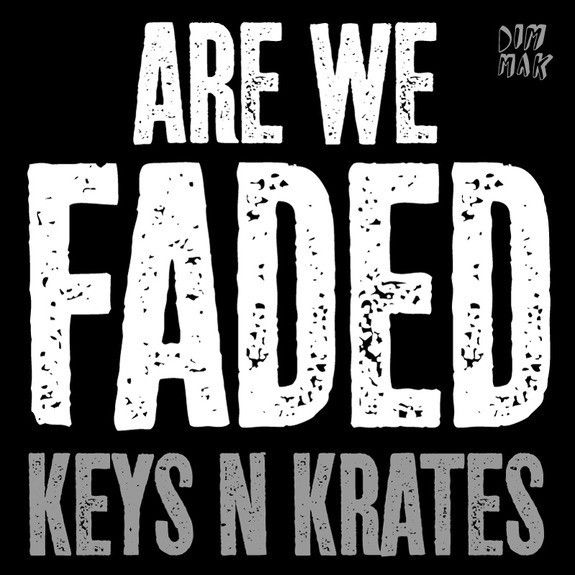 KEYS N KRATES – ARE WE FADED
Keys N Krates – the Canadian three-piece and live electronic marvels have rapidly become regarded as one of the most dynamic, groundbreaking and extraordinary acts in the dance music community. Fusing together drums, keys, turntables and live sampling, the trio has developed a live spectacle and unique sound that should not be missed to all manner of fans – from the trap world to the much broader electronic space. With previous releases garnering much acclaim – such as a number 1 song on Hypem and selling 100,000 downloads in tandem with acquiring 2 millions plays on YouTube – there are no breaks for these forward thinking creatives. Adding to the cache of hit records now comes 'Are We Faded', via the world famous Dim Mak Records.



Featuring a crisp female vocal peppered along the percussive hits, the track leads up to a hard-hitting explosive bass kick that Keys N Krates loyal fans have come to revere. Harking back to the track that made their name, 'Treat Me Right', the consistency and quality of their production is ever present but with a new edge they have come to learn in their rapid growth through the scene – one which has garnered support from some of the biggest artists in the scene today. From the backing of the mighty Diplo, to premieres on Annie Mac's renowned BBC Radio 1 Show, to Flosstradamus already playing along to the tune of Keys N Krates, the four corners of the world are hearing their unique sound.