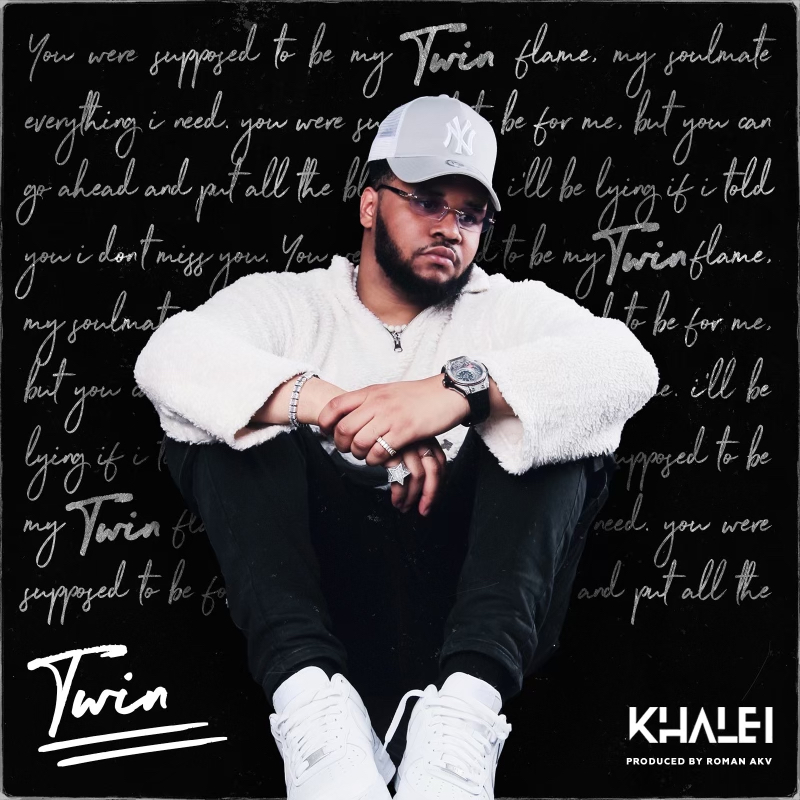 Khalei returns with his new summer anthem 'Twin'
Following the successful release of 'Life is Good', which has amassed over 200k+ streams across all digital streaming platforms, American-Nigerian multi-genre singer/songwriter Khalei begins his summer takeover with his new single 'Twin', taken off of his forthcoming EP Lagos Nights.
'Twin' is a smash hit song for the summer. A mid-tempo, vibrant, sing-along track that you don't want to stop vibing to.
Produced by award-winning Roman AKV (Abra Cadabra, Kojo funds), 'Twin' is about how love is not always what you expect, especially when you get your heart broken along the line. "The reason I wrote this song is that I genuinely believed she was my soulmate, turns out she was a gold digger or just interested in material things – hence why I started the song by singing She said she wants the Jordan's and the Prada's, dancing in the rain, Mike Amiri trainers, show me what she says" Khalei explains. 
Khalei's naturally easy listening voice compliments one of the hardest beats heard in new wave alternative diaspora in perfect synergy. Breathing new life into the scene through marrying crisp rhythms over stellar production.
With no intentions of slowing down, a lot more is to be expected from Khalei that will enable him to become a massive fixture of the Alternative arena.