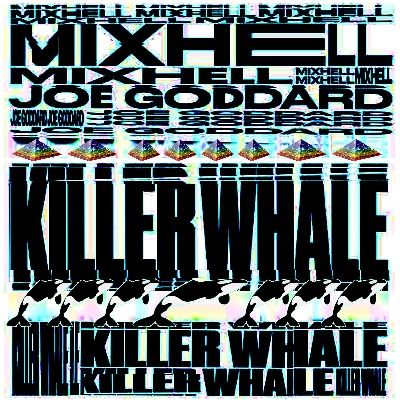 Mixhell & Joe Goddard - Killer Whale
Husband and wife duo, Laima Leyton and Iggor Cavalera, have been quietly been releasing mesmerizingsynth-pop records under their Mixhell alias for over a decade. With the acclaimed 'Strong & Wrong' EP released last summer, alongside Hot Chip's Joe Goddard and Paranoid London's Mutado Pintado, Mixhellcollaborates with Joe once again for their new single, 'Killer Whale'.
Out now via Mixhell's Delayed Records imprint, 'Killer Whale' is, as Joe describes it as "a lost 808 State Balearic house classic about killer whales.  It's the best!"  The single release will be followed by two remixes from Digitalism and Tim Goldsworthy.
Heading to Joe's studio for jam sessions, the track evolved around the whale sound, 'full of texture and possibilities' says Laima. Adding abstract vocals to tell the story clearly, the artists established a conversation in between them and that sound.
Discussing their sessions, Laima explains, 'We often go to Joe's studio for jams, not necessarily making music, but actually playing with his instruments, relaxed from the task of having to end a piece of music.'
Producing and performing together since 2004, Mixhell started touring in Europe and US around 2007. After collaborating with many artists such as Diplo, MSTRKRFT, 2manydjs, DJ Hell among others, they have built a solid underground career in electronic music in which they perform with live instruments. Moving from Sao Paulo to London in 2013 led Mixhell to work closely with Soulwax, recording and performing their most album 'From Deewee' as part of their 7 piece band.
'Killer Whale' is out now on Delayed Records.