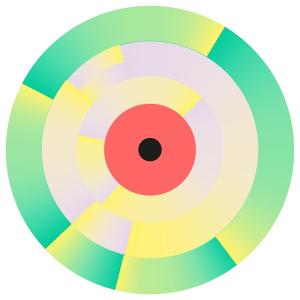 Kim Brown – Batteries Not Included
Needwant welcome Berlin duo Kim Brown into the fold with the stellar 'Batteries Not Included' EP comprised of three shimmering, deep cuts to sink into. Lead track 'Other People's Space' features warm strings, mellow keys, and plenty of atmosphere while the softly melodic bassline, raw percussion and shakers provide the groove. Next up 'Snow Measurement' combines an infectious wiggly bassline and ethereal minor keys while disco-tinged closing track 'Bladenhorst' is immersed in aquatic keys, soft rolling drums and more luscious strings. In short, this EP is your answer to summer sonic daydreaming…
BACKGROUND
Kim Brown is Ji-Hun Kim & Julian Braun, local heroes on the Berlin club scene and rising producers with previous releases on Just Another Beat, Retreat, Rivulet, Rimini, Freerange, Fauxpas Musik, Film, Permanent Vacation.
Debut album 'Somewhere Else It's Going To Be Good' was released in 2013 on Just Another Beat to wide critical acclaim with Groove Magazine declaring it "one of the best house albums made in the last decade"
Kim Brown always play back to back. Two complementary individuals who always know how to turn dancefloors into a soulful, deep and harmonic space. The duo will be playing at the next Needwant event alongside Dave DK and Sean Brosnan – Friday 2nd May.