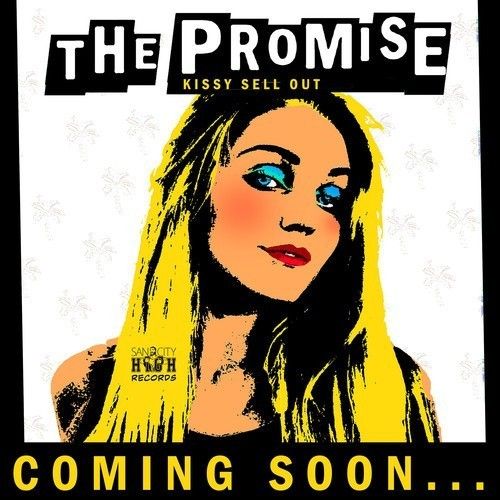 Kissy Sell Out – The Promise E.P.
On 'The Promise E.P.' we see Kissy Sell Out harnessing the unique atmosphere and rhythms of 90s house and garage while always subtly channeling his trademark playfulness and off-the-wall character.
The ravishing sultry vocals of Holly Lois adorn the opener 'The Promise'. The track writhes in the spirit of pre-millennium rave, sure to turn heads and fill floors – the mention of "flowers" conjuring Sweet Female Attitude's chart-topping UK garage hit. This track is special…
'Control' is centred around a highly addictive organ synth line and clever pitched-down sample assertions – a triumphant example of the speed garage sound pulsing through Kissy's music for so many years.
The second half of this adventure kicks like a mule with 'Ecstasy'. Old school rave pianos, knowingly referencing the Happy Mondays' Haçienda classic "Step On", punctuate the incredible vocals of house legend Angie Brown. This thrill ride jumps floors and pops sub-bass speakers as the drop picks up from Kissy's mega-collaboration album "San City High All Stars" – the second volume of which is planned for November this year.
Closing the EP is the lusciously deep 'Mesmerised' which takes a more stripped back approach focusing on deft percussion and a simple, yet highly effective, muted organ to drive this speed-garage inspired banger home.
Complimenting his much respected reputation for pushing new sounds and the effortless style with which he performs on the four-decks at live events, this E.P. affirms Kissy Sell Out's status and charm as one of the UK's finest DJ/producers whilst also marking the beginning of another exciting year…
Tracklist:
01. The Promise ft. Holly Lois Deep House
02. Control Deep House / Speed Garage
03. Ecstasy ft. Angie Brown Bassline / Electro
04. Mesmerised ft. Holly Lois Deep House / Speed Garage
Catch Kissy Sell Out live: E.P. Launch: Proud Galleries, London, 15th May
www.kissysellout.com // www.facebook.com/kissyselloutpage // @kissysellout