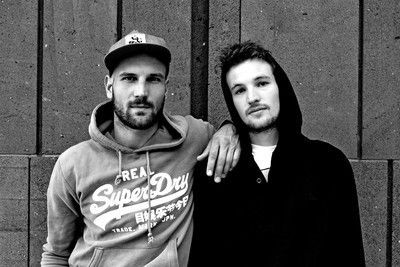 Klangkarussell announce London Shows
The 25 year old Austrians previewed the live show at Eurosonic festival earlier this month and went down a storm. They will be playing more live shows throughout the year, including festival appearances both in the UK and Europe, to be announced in due course.
Klangkarussell had massive global success with their debut single 'Sonnentanz' (and the vocal version 'Sun Don't Shine' featuring Will Heard) that sold well over a million copies and has had over 22 million YouTube hits to date. Created in a single night in the summer of 2011 and added to their Soundcloud without fanfare, it was only when an anonymous YouTube account holder uploaded it to the site in February 2012 that 'Sonnentanz' took off and became a huge hit worldwide.
The much anticipated follow up single will be 'Netzwerk (Falls Like Rain)', due for release in the late spring.
Klangkarussell are currently finishing up their debut album, which was recorded in London and Berlin and will be released in the summer.
Friday 11 April
XOYO, London
Tuesday April 29
Cargo, London
www.klangkarussell.com
www.facebook.com/klangkarussell
soundcloud.com/klangkarussell
https://twitter.com/Klangkarussell