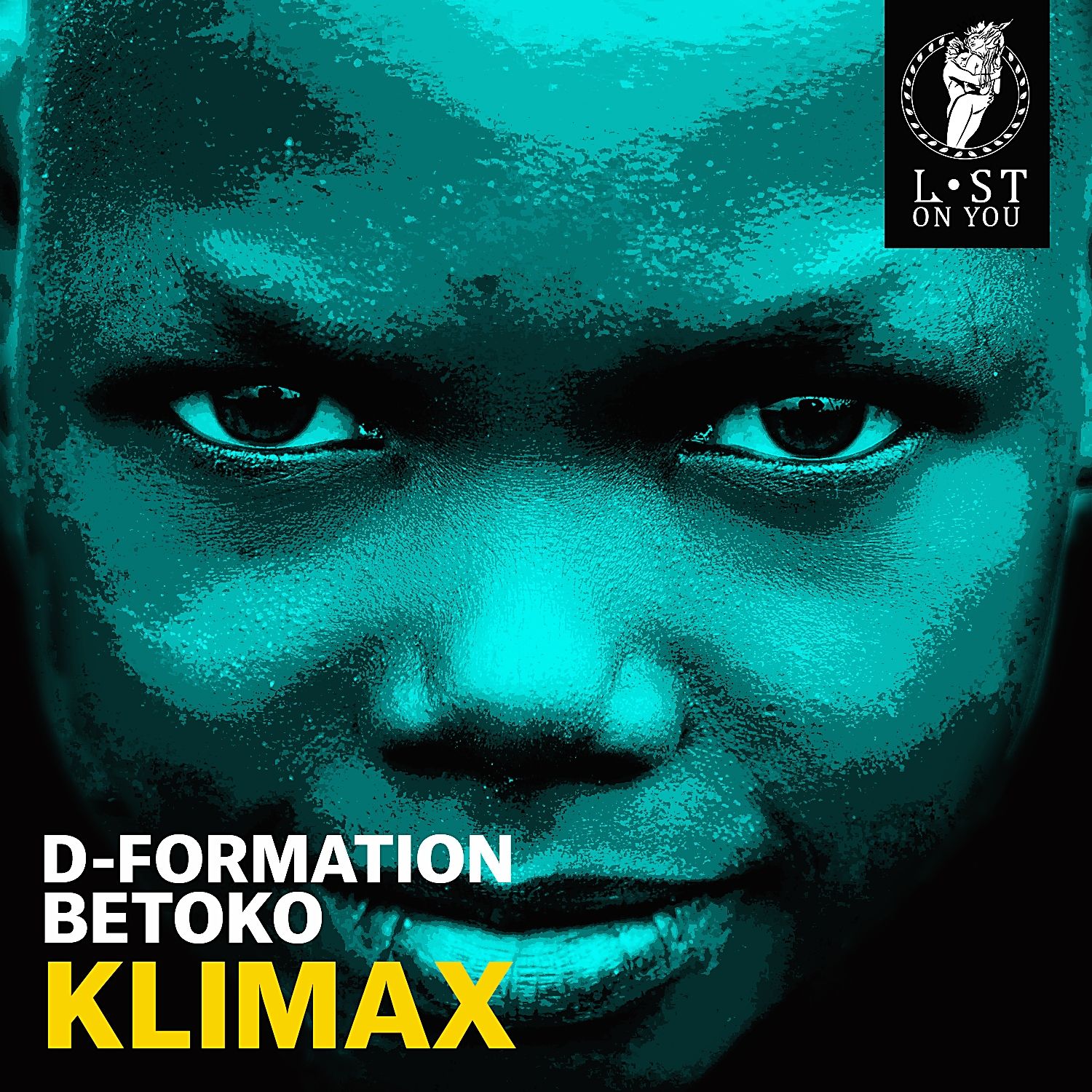 D-Formation and Betoko - Klimax EP
Lost on You is the label that provides refuge in the frightening dark, not only for disadvantaged people worldwide, but for music lovers and DJs who are looking for something different, something that stands out from the mass of monochrome electronic music. It might sound like euphoric progressive house, it might feel like you want to call all your friends at once, but underneath all the layers of impeccable talent it's really a special two-tracker to celebrate one year of the first 100% charity label that ever existed. And if it were possible to outdo yourself after a year of accolades and hard-earned success, Lost on You have just hit the mark. D – Formation and Betoko provide the latest offering to the growing Lost on You back catalogue with the Klimax EP, a powerful beginning to 2019 that sets the bar at the highest echelons of its sonic milieu.
Eponymous track 'Klimax' is so aligned with the natural processes of the human body that it could even pass you by, and then you realize that all of your cells are shaking in time with the revellers that surround you. It's cheeky and subdued, throwing shots out of the dark that always hit the mark, rising and rising until you're tranquillized: this is the essence of quality progressive house music in all of its driving, cosmic, blissed-out euphoria, and it hasn't ever felt more natural.
Second track 'Cirkuit' draws you into the voltaic puzzle that goes on every minute beneath your feet, the one that lets you flick a switch and feel alright. Undiscovered birds are harking at a moon hidden behind concrete ceilings, but, for the first time, you hear their primordial calls like the top octave of a vintage Moog. What used to happen secretly suddenly becomes illuminated in the haze of rolling synths and percussion in flux, but there's no time to think: 'Cirkuit' has the ability to create a moment that you never realized you always needed.
D – Formation and Betoko have delivered an exceptional double single that touches on everything good about today's progressive house, all the while ramping it up another notch on the voltage scale. The Klimax EP stays true to its name, and it's a suitable beginning to 2019 for a label that has remained true to their core principles since their first step into the darkness: providing much-needed aid to the least advantaged in our world. This is an offering to the sonic lovers, the all-night heads, and, most importantly, to those who live in a world far removed from our own hedonistic dreams. Lost on You are changing the way that music affects spaces far more serious than the dancefloor, and every download purchased gives you a chance to be part of that very special movement.
lostonyoumusic.com
www.facebook.com/lostonyoumusic
www.facebook.com/DFORMATION.Official
www.facebook.com/betokoofficial