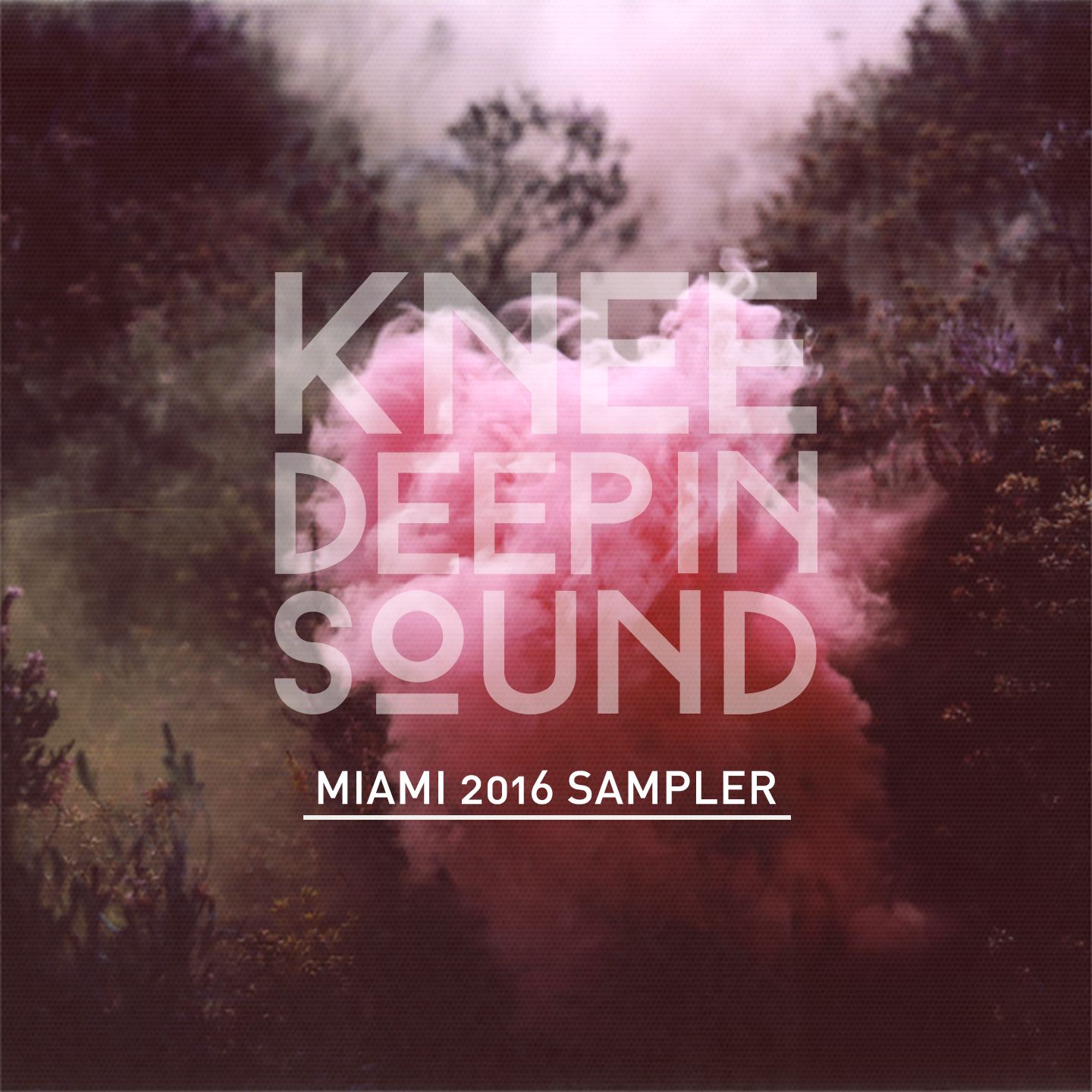 Various Artists - Knee Deep In Sound Miami 2016 Sampler
Hot Since 82's Knee Deep In Sound continues it's prominent rise with a seven-track various artists package featuring exclusive material from the likes of Leftwing & Kody, Luca M and Moonwalk, ahead of the label showcase at Miami Music Week 2016.
After a stellar year in which the label hosted several events at clubs & festivals Worldwide and released productions from Booka Shade, Noir, Mendo, Claire Ripley et al, Knee Deep In Sound warms up for a trip stateside with a fine selection of house cuts geared for the sun and sands of Miami.
First up, returning duo Leftwing & Kody's 'Keep Moving' initiates the sampler in style with thunderous kicks and a skipping groove line before Moonwalk's 'Reflection' continues the energy fuelled feel with a powerful lead, infectious vocal loops and driving sweeps. Luca M's percussive-led 'Exhibition' follows with shuffling claps and swinging hats before an eruption of energy spirals the production into a dance floor focused workout.
Arnhouser & Who Else join the action next with their bubbling cut 'Apology', built around a central lead hook and subtle raw percussion shots, while OC & Verve's 'Symphony' follows and lays the focus on melodies and a slow blooming progressive feel. 'Galosha' takes things right back into the action, with Ukranian duo Outstrip's choice of natural drums and hypnotic synth flourishes creating a fluid, ever unfolding groove. Closing the release, Mano Andrei's 'Willing' again switches up the aesthetic via echoing vocals and stripped back percussion paired with melodic synth stabs.
The 'Miami 2016 Sampler' is out on Knee Deep In Sound on 25th March 2016.
Tracklist
1. Leftwing & Kody – Keep Moving
2. Moonwalk – Reflection
3. Luca M – Exhibition
4. Arnhouser & Who Else – Apology
5. OC & Verde – Symphony
6. Outstrip – Galosha
7. Mano Andrei – Willing