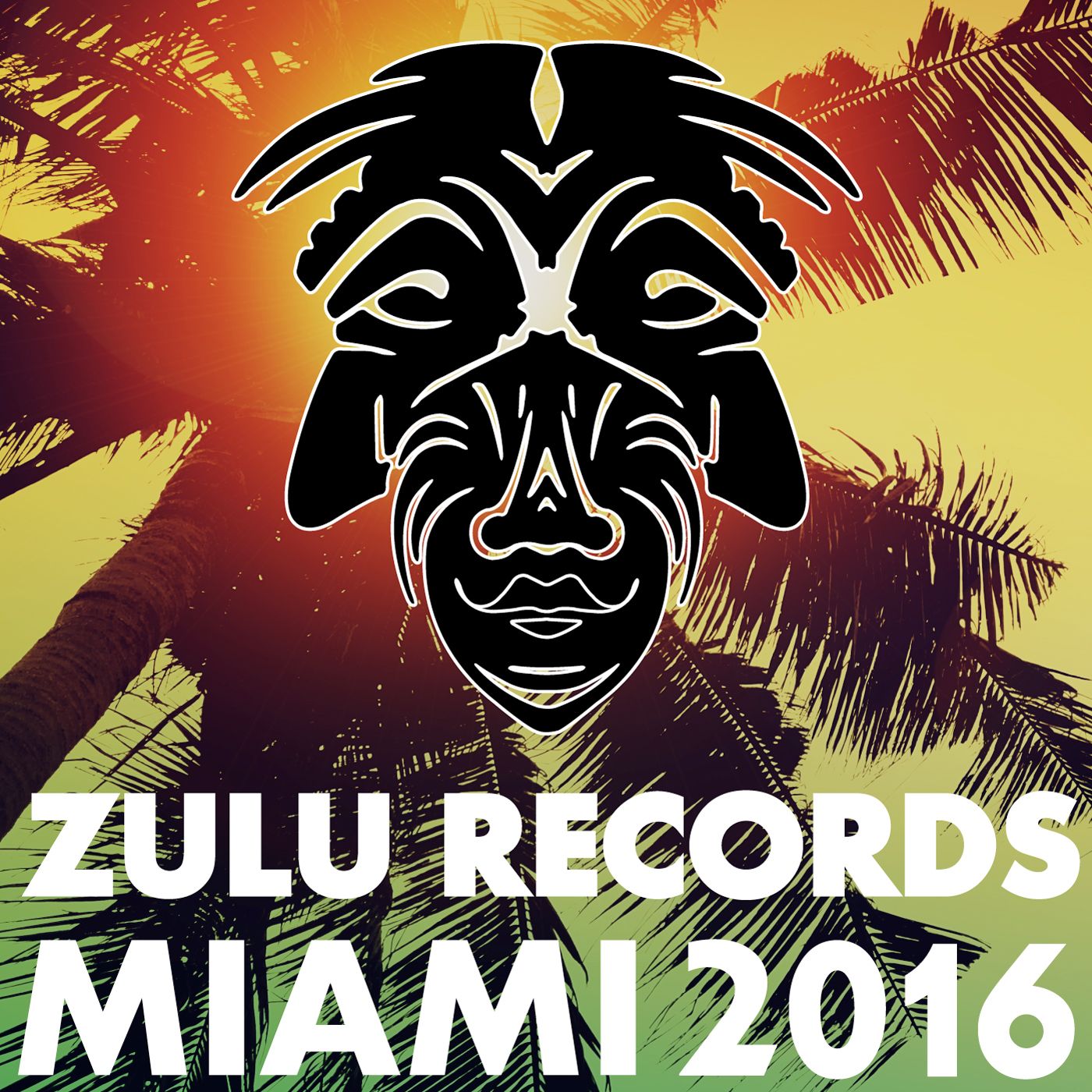 Various Artists - Zulu Records | Miami 2016
Ahead of their annual trip to Miami, Zulu Records have constructed an all-encompassing EP filled with dancefloor-filling, fist-pumping house music. Featuring some of the most unrivalled DJ talent on the planet, Zulu Records have guaranteed their latest record will "ensure your DJ set stands out from the crowd" – and we can see why. A concoction of all things house, these sounds are hotter than a prime-time Miami heatwave, prepare yourselves for the soundtrack of the Summer…
Opening track 'Future Lovers of House' is fittingly titled and boasts an interesting concept. Fresh-faced Son of 8 team up with Roland Clark to kick-start the release into a frenzy of beach-party vibes. Just like the work on Heather M's 'Indication' and Alex Seda's 'Your Body,' stabby synths allow the track to bounce, as the stadium filling vocals take charge, a healthy injection of bass rumbles the song along to a final dramatic drop. As openers go, this one is right up there as one of the most intriguing, addictive sounds around.
Reza and Tom Chubb work together to produce a techno infused 90's masterpiece, as the chime of the organs create a percussive add-on, in an explosive club track. Another Ambition explores the deep house route with his track 'Love Takes Over,' and this ties in with the chilled danceable vibes of Bartosz Brenes' 'Lovin U.' There's no denying Zulu have handpicked a wonderfully crafted selection of songs, that take us all the way to the golden-sanded coasts of Florida.
Sam Dungate is responsible for a bass-heavy fist-pumper, that utilises tiny snippets of vocal samples throughout to give the track a peg up. Much like Asino and Mauricio La Bass' 'Midnight Strangler', the rolling rhythms create a groove that is nothing short of addiction.
You know by now that Zulu Records pull no punches when it comes to their themed EPs, and here are another 14 tracks to add to that collection. Primed just in time to soundtrack your trip to Miami (or make you wish you were there) – this is all you need to get the summer vibes flowing.

Track listing
Roland Clark & Son of 8 – Future Lovers of House
Reza & Tom Chubb – 360
Fuzzy Hair- Heartbeat
Wlady & Hardcopy – When Love Is Away
Asino & Mauricio La Bass – Midnight Strangler
Another Ambition – Love Takes Over
Heather M – Indication
Bartosz Brenes – Lovin' U
Alex Seda – Your Body
Freqs, Nudsko & Mlkey – No Control
Sam Dungate – Blame Me
My Digital Enemy – It Would Be
Luca Debonaire & Troj – For Gott
Jack Shizzle & PBH – Everybody's Free
Zulu Records
https://www.facebook.com/zulurecords/
https://twitter.com/ZuluRec
https://soundcloud.com/zulurecords
http://www.zulurecords.co.uk/

Son of 8
https://www.facebook.com/sonof8
https://twitter.com/sonof8music