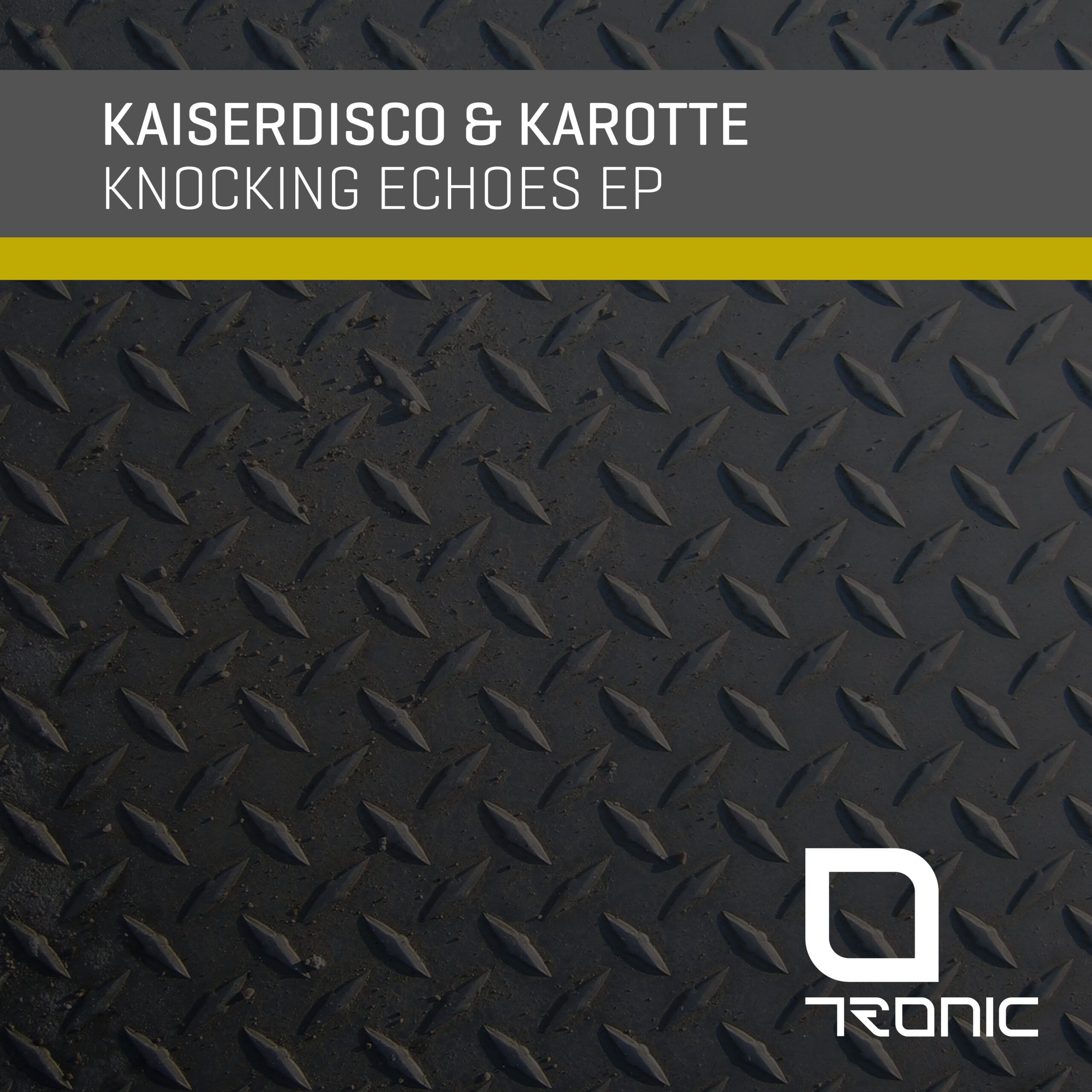 Kaiserdisco & Karotte - Knocking Echoes
Tronic music has been at the forefront of the electronic underground scene for more than a decade, considered one of the top selling techno label in the world, label boss Christian Smith announces a double whammy of German techno with "Knocking Echoes" this May 22nd, with an exclusive vinyl only remix from Victor Ruiz out on the 26th May.
The EP is the very first ever collaboration project between Kaiserdisco and Karotte. The guys recently linked up unexpectedly at a concert in Hamburg for famous hip hop band "The Fantastic Four". They got talking, some creative ideas began to flow and a studio session together delivered this beast of an EP.
German powerhouses Kaiserdisco are no stranger to Tronic, with their first release back in 2015 with a remix of "Mutate" followed by their "Trinity" EP later that year and a remix on Christian's album in 2016. However, remaining somewhat elusive, Karotte hasn't released an EP in 5 years, since his "Wave Goodbye" in 2012, leaving much to be anticipated for this release.
A powerful low end kick starts off the techno monster "Knocking Echoes", with synth sirens modulating to a searing clap that gives it that serious warehouse style percussive power. Teasing you with a trippy hook, it's sure to get you locked in.
The slightly groovier "Mauve" has the best of both worlds. A simple yet so effective hook, constantly morphing in and out of multiple tones and textures, before breaking down into a brooding, breakbeat inspired dancefloor beast.
Artist: Kaiserdisco & Karotte Format: MP3
Release Date: 22nd May