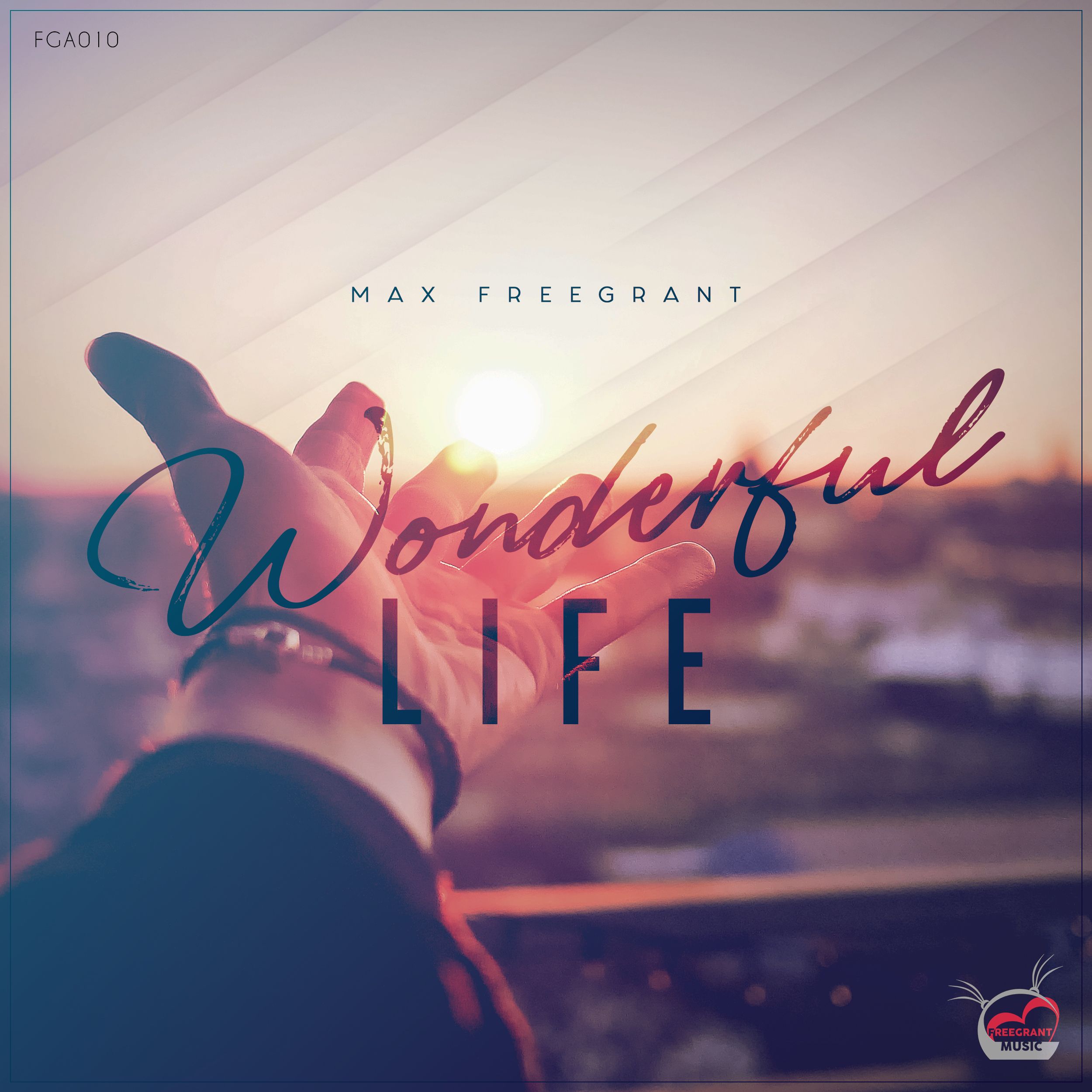 Max Freegrant - Wonderful Life
Max Freegrant lights up Electronic Music with his superb new album 'Wonderful Life'
After two years of relentless work and soul searching as he tried to find a magnificent new sound, creative genius Max Freegrant releases his new album 'Wonderful Life.' Having overcome personal tragedy during these turbulent years, Max places all of his passion, all of his energy into this majestic new album. 'Wonderful Life' shows that whatever a person goes through, life can always get better.
The complex, 17-track project takes listeners on a musical journey, moving from melodic, chilled tracks, to party anthems with a bass as powerful as Max's love of music. Prepare to hear 'Titans' on repeat in after parties for the rest of the year. That being said, this gargantuan tune could easily take any rave to the next level, despite its chilled vibes.'Ronin' offers listeners a journey into sound as it moves elegantly from deep EDM sounds to euphoric dance. The synths blend seamlessly with the bass to provide listeners with a unique audio experience.
With the slightly more pop 'Wonderful Life,' Max is certain to make his addictive music a fixture of major radio, as he harmonizes magnificent tech production with a jubilant bass. 'Ice & Fire' mixes chilled vibes with more fantastic production and beautiful vocals to create a track which is certain to exhaust the emoji resources of numerous social media sites. Despite the ongoing conflict in his country, the Ukrainian DJ manages to channel hope, creativity and joy through his album, 'Wonderful Life,' while also creating a collection of Electronic anthems. This album is just the latest chapter in an illustrious career which has seen Max perform at renowned festivals such as Godskitchen and Global Gathering. Paul van Dyk and Armin van Buuren are among the legendary DJs who support his tunes. There is not enough space in this press release to fully cover this masterful album. To discover and fully enjoy Max's art you will have to listen to 'Wonderful Life' yourself. 'Wonderful Life' will be released on Freegrant Music on 12th May and will be available on all major stores & streaming services.
Stream & Download here
www.facebook.com/maxfreegrant
www.twitter.com/MaxFreegrant
www.instagram.com/maxfreegrant