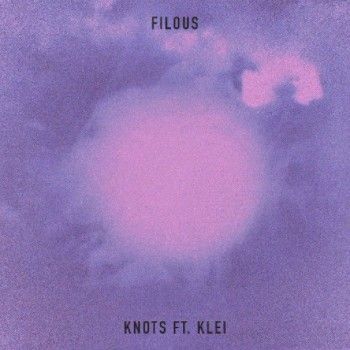 filous - Knots
Today filous announces his next EP entitled For Love as well as sharing his new single 'Knots'. The track features electro-pop newcomer klei, and was inspired by a quest for balance between "old and modern, organic and electronic, playful and heavy." Crisp tropical synth production underlies klei's airy vocals, culminating in hypnotic melodies.
Evolving from a naturally gifted instrumentalist to precocious beat maker to full-fledged auteur, filous – the alter-ego of 20-year old Viennese student Percy — has always been something of an enigma, driven by an incessant curiosity and a need for discovery. First showcasing his unusually inquisitive mind at the tender age of 10 years old, he soon became proficient in dozens of instruments and started to immerse himself in far-flung influences ranging from progressive jazz to country, from bluegrass to black metal. The concept of "filous" emerged once Percy began experimenting with electronic production, teaching himself via Youtube tutorials with all of his earliest remixes built from artists he discovered on the streaming platform.
As resourceful as he is talented, the young upstart has since caught the ears of tastemakers and electronic music fans alike, which has grown his unique global footprint to over a quarter of a billion combined YouTube, SoundCloud, and Spotify streams, thanks to 11+ Hypemachine No. 1s and his debut EP Dawn topping the iTunes electronic chart in more than 9 countries, including Switzerland, Austria, India and Russia. With Dawn, filous cemented himself as an artist to watch — toeing the line between timeless, cerebral songwriting and modernist, visceral electronic production — but with his forthcoming sophomore EP For Love, he's proving himself as ready for the main stage.
Following in the footsteps of the genre's best and brightest from Flume to ODESZA, filous returns with a lush crop of tracks that build on his origins while making him a viable chart-topping upstart. After spending time writing and living in Vienna over the past two years, he watched the local electronic scene bloom and evolve, and eventually opened himself up to the idea of collaborating, with For Love featuring his first-ever co-written tracks.

'For Love' EP Tracklist
1. Vienna By The Sea ft. Mat Kearney
2. For Love ft. klei
3. Goodbye ft. Mat Kearney
4. Knots ft. klei
5. Already Gone ft. Emily Warren
6. Can't Wait