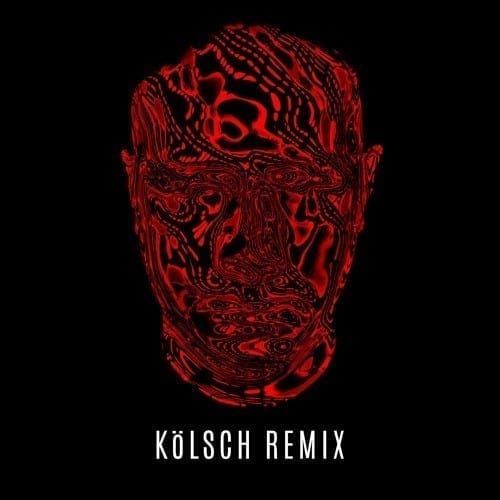 KÖLSCH DROPS TWO HUGE REMIXES
Just weeks ahead of the release of '1983', his highly anticipated second studio album, house maestro Kölsch drops two intense new remixes, both of which saw the light of day last Friday in a massive double world premiere exclusively on Pete Tong's BBC Radio 1 Essential Selection show.

The music industry's most celebrated tastemaker and a huge fan of the half Danish, half Irish producer, Tong immersed his global audience first in Kölsch's remix of Eric Prydz's 'Generate', before delving straight into another monster, his take on Joris Voorn's 'The Monk', out today on Beatport and available to stream now exclusively via THUMP.






It's no secret that Voorn and Kölsch have an extremely close friendship, the latter joining the GREEN head honcho at Paradiso earlier this year for Voorn's official birthday celebrations. Taken from his 2014 album 'Nobody Knows', 'The Monk' is an exquisite, delicate, sweeping work of art that Kölsch recrafts by concentrating on the more active areas of the single. Bringing the pulsating percussive and synth elements to the fore, he allows the track to move differently, in a new dynamic, as much more of a club instrument than the original. The result is a remix that holds true to the grace and elegance of Voorn's production but redefines itself with the dance floor firmly in mind.

The only producer this time round to have been tasked with the job of taking on one of electronica's greatest, Kölsch's remix of Prydz's 'Generate' is an absolute masterclass in the art of tantalization. Subtle, elegant and masterfully drawn out, Kölsch dims the vocal top line, eliminating the sultry pop elements of Prydz's cut and seducing it down into the darker depths of peak-time, eyes-closed euphoria. Another example of his ability to tease and weave layers of emotive composition, he gradually eases us towards that elusive point where the dance floor loses its identity, transported en mass to areas of natural ecstasy purely through the power of music.

As the "producers' producer" readies himself for a two week tour of Australia beginning June 4th, the imminent release of '1983', a string of dates at Ushuaia in Ibiza and across the international festival circuit, fans of Kölsch will have plenty to get their teeth into over the summer months, starting with these two exceptional remixes.
Tour Dates:
5/23 – Lost Village – UK
5/25 – Movement – Detroit, MI
5/28 – Coco – Madrid, Spain
5/30 – Ushuaia Opening – Ibiza
5/31 – Life Festival – Mullingar, Ireland
6/21 – Kompakt Open Air – Barcelona, Spain
6/28 – Awakenings Festival – Amsterdam, Netherlands
7/4 – Love Family Park – Frankfurt, Germany
7/10 – Exit Festival – Novi Sad, Serbia
7/11 – Parc Floral – Paris, France
7/12 – Kappa Future Festival – Torino, Italy
7/13 – Big Festival – Biarritz, France
7/26 – Marrakech – Rabat, Malta
8/6 – Loveland Festival – Amsterdam, Netherlands
8/29 – SW4 Festival – London, UK
8/29 – Creamfields – Potternewton, UK