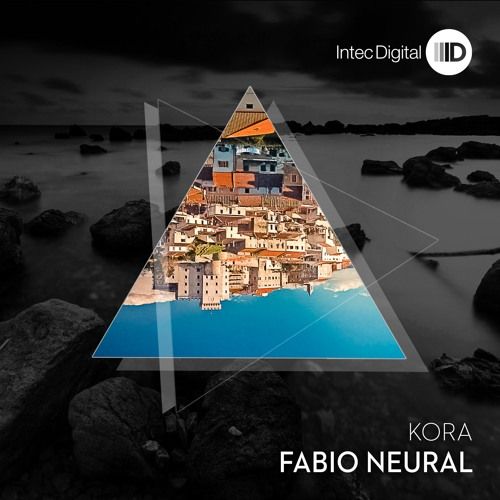 Fabio Neural - Kora EP
​ 9th May sees esteemed Italian DJ/producer Fabio Neural return to Carl Cox and Jon Rundell's seminal Intec imprint with his brand new ​ ​ EP entitled, 'Kora'.​
This killer three-track offering is Fabio's third EP on Intec, following on from 'Yoda' in 2013 and 'Decliner' and 'Dillinger' both in 2015, and is the latest example of the high standard of releases Intec have become synonymous with over the years.
The EP's title track, 'Kora', kicks off proceedings, boasting a stomping Techno groove, a unique tribal sounding chant sample and a series of timely breakdowns all used to great effect.
'Seminiak' is next up which sees Neural deliver more of a darker Techno soundscape, featuring a solid four-to-the-floor beat, pitched-down vocal samples and raucous/industrial sounding synth stabs which dart in an out throughout the 7-minute masterpiece.
'Back Down' concludes the release with its straight up Tech House beat, crisp percussive elements, intense snare rolls and looped vocals all enabling Fabio to succeed in the creating a minimal-esque, atmospheric track that's perfect to be spun in the dark, underground clubs and warehouses from Berlin to Tokyo.
'Kora' EP is available exclusively via Beatport on May 9th and everywhere else two weeks later.
FIND INTEC ONLINE:
https://soundcloud.com/intec-digital
https://twitter.com/intecdigital
http://www.beatport.com/label/intec/15077
https://www.facebook.com/IntecDigital
https://www.youtube.com/user/IntecDigitalTV
FIND FABIO NEURAL ONLINE:
https://soundcloud.com/fabioneural
http://www.fabioneural.com
https://twitter.com/fabioneural
https://www.facebook.com/fabioneural
TRACKLIST:
01. Kora (Original Version)
02. Seminiak (Original Version)
03. Back Down (Original Version)​