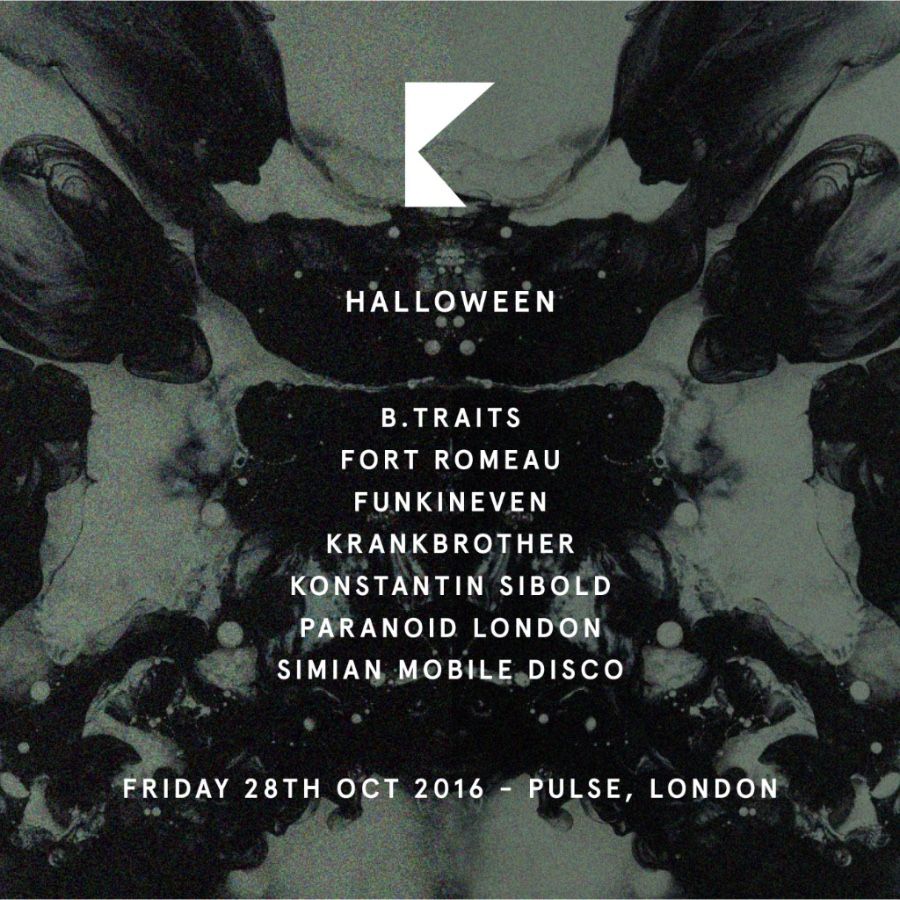 Krankbrother HALLOWEEN
Prepare to immerse yourself in the exhilarating, terrifying, super-physical, dark & other worldly living hell that is KRANKBROTHER HALLOWEEN

Brothers Danny and Kieran (aka Krankbrother) are the infamous DJs, producers and record label owners well known for their riotous parties, and they are returning to London to bring you the next episode of their now legenday annual Halloween show on 28th Oct.
Always at the forefront of fun, the brothers have planned an evening of sheer terror, debauchery and pertification for your absolute delight. This is not their first party, far from it, this is their 8th year with tried and tested credentials of entertaining London's clubbing conercienti. Please be warned this time though I think they may want to eat your brains or at least draw a skull on your face with face paint.
They are returning to the two room venue Pulse, with it's awesome set of haunting pitch black arches and custom built NO LIMITS sound-system.
Headlining on the night and in true sophisticated DJ curation style, Krankbrother bring you a special selection of artists that have inspired them including the BBC Radio 1's blood curdling B.Traits, spine chilling Simian Mobile Disco, frightful Fort Romeau and many others.
The arches will be transformed into a hideous nightmare of light, lazers, sound and vision, with face painting, a GIANT customized DJ Booth, and of course a photo booth to show you how utterly scary your friends really are.
Expect the unexpected at this event where you will find immersive theatre and live performers planted through out the space, they may emerge at any point and making you scream or at least squeal with delight.
As always at the Krankbrother events you will see a beautiful crowd of fashion conscious savvy music lovers all fully prepped to party.