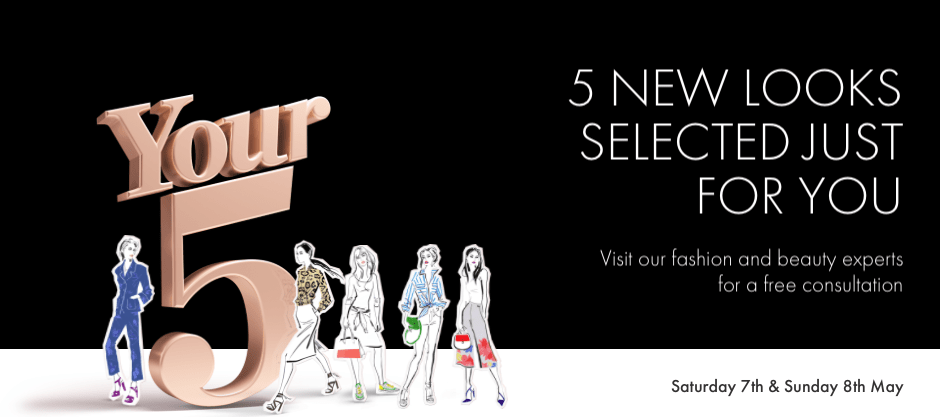 Your 5 Returns To Centrale & Whitgift This Autumn
Following the success of the event in Spring, Your 5 is back in Croydon and is here to help shoppers mix up their wardrobe and makeup bags with five new looks just in time for the season change.
From 7th – 9th October, Centrale and Whitgift will be offering free consultations in Whitgift square, in the Whitgift centre with a fashion stylist or make-up artist for shoppers to find their must-have pieces from an expert-curated selection.
The Your 5 event features five key fashion and beauty looks showcasing this season's trends, without having to overhaul an entire wardrobe or make-up bag in the process.
A dedicated make-up artist has identified the following five looks for Autumn; the red lip, smoky eyes, contour/highlights, dark romance and wing eyeliner. Each can be personalised to best suit skin tones and styles to leave a lasting impression.
By downloading Centrale PLUS app, shoppers can access exclusive bargains from a mix of retailers during the Your 5 event and be in with the chance of winning a year's supply of NYX lipstick and a £250 gift voucher by entering the Your 5 Competition via the PLUS app.
In addition, the first 50 customers who sign up and download the Plus App on the 7th and 8th will receive a free goodie bag at their consultation.
For all the details and to book your place, visit http://www.centrale.co.uk/your5