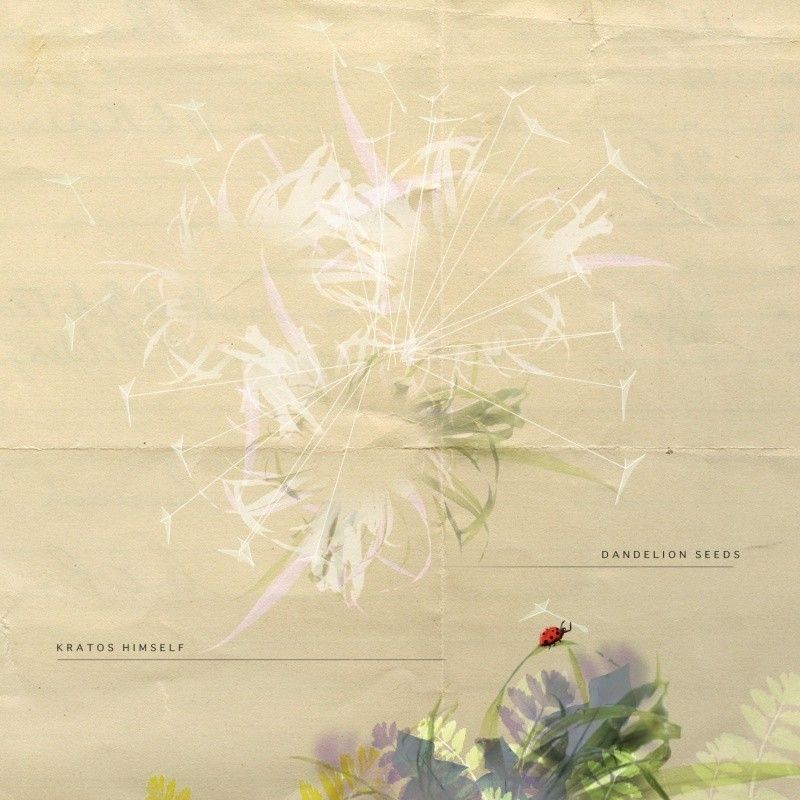 Kratos Himself – Dandelion Seeds
Following 'A Town Called Imaginarium' and 'Imaginarium Remixed', both released on Jus Like Music Records in 2013, Dutch producer Kratos Himself returns with a third EP for the label entitled Dandelion Seeds.
The six track EP includes the single 'Razor Leaves' which was premiered on Rinse FM by Plastician. Stylistically, Dandelion Seeds delicately balances electronic beats and samples with fine instrumentation to create intricate songs, far beyond the realms of a typical beat tape or electronic release. At times it can be brooding and pensive, and then seamlessly move up through the gears in a highly emotive fashion.
The Dutch producer explains that this is an EP which represents playfulness and growth, and with titles such as 'Bloom', 'Razor Leaves' and 'Forget Me Not' it's quite obvious flowers and nature are a theme here. The Dandelion represents Kratos' music, and as seeds, music can reach different places and start something new.
Kratos Himself, AKA Jethro Hopmans, is a young Dutch producer who has released music on Export Label and Project:Mooncircle, and has also worked with the likes of Deon Custom, Suplington and Jesse Futerman.