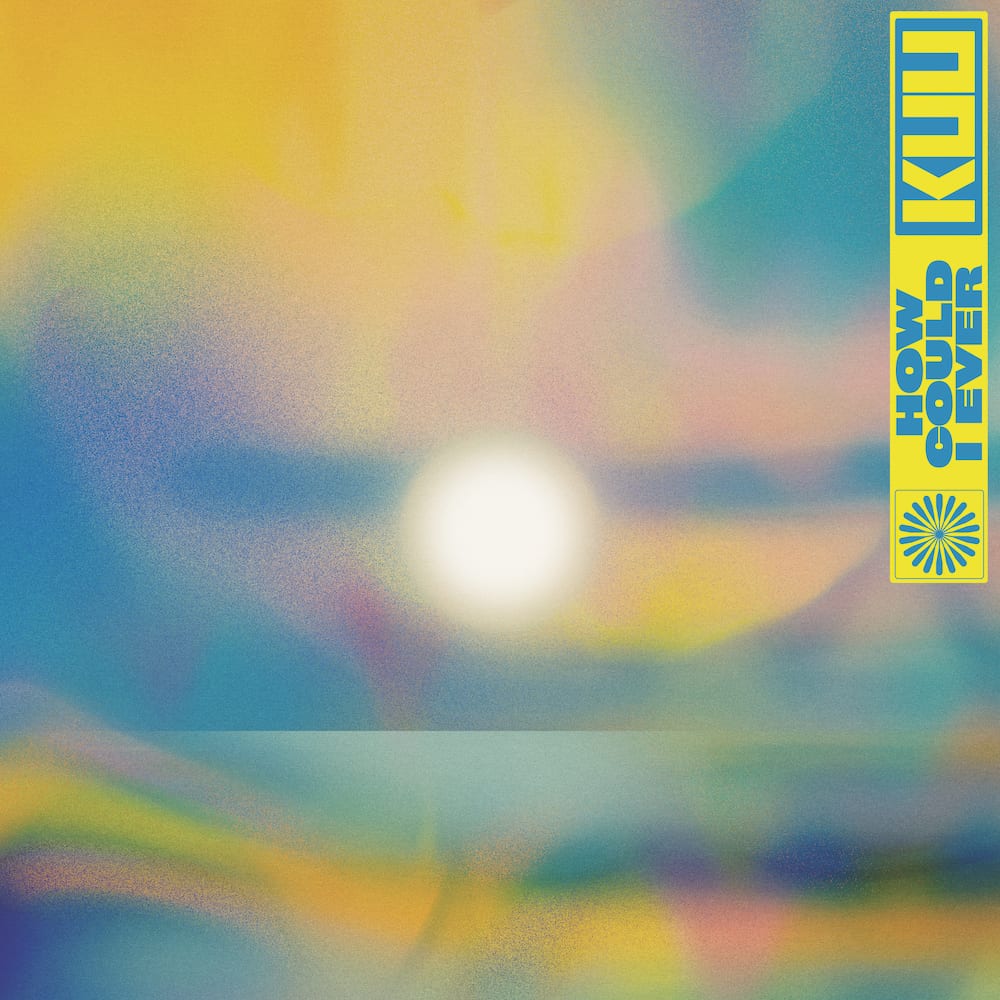 KUU: the hedonistic new collaboration between Riton and Alex Metric, unveils debut single 'How Could I Ever'
Grammy-winning producers Riton and Alex Metric have launched a new collaborative project KUU with debut single 'How Could I Ever', out 17th July on Diplo's Higher Ground label.
Harnessing a modern take on the classic Balearic house sound, 'How Could I Ever', the first of a slew of new singles to come, combines percussive elements with retro-sounding synths and the confident vocals of LA-based singer-songwriter Shungudzo.
Formed two years ago, after a lost weekend at one of the last remnants of Ibiza's hedonistic Balearic culture, Pikes, KUU distills the essence of this era into their music, transporting the listener to Amnesia circa 1989. Like the best ideas, KUU took on a life of its own before they'd even had a chance to make any firm plans. Its members, Alex Metric and Riton, are mere conduits for a story that has already been written. This is a project where feeling, intuition, vibe and energy are the driving force, leading to a series of original cuts and edits that are full of authenticity.
'How Could I Ever' follows a string of pre-release teasers from KUU, clearly setting the tone for their care free new project which includes the first in their 'Twisted Melons' mix series [listen here] and a flurry of KUU bootleg twists on classics from Madonna & Opus 3. 
Listen to Madonna – Ray Of Light (KUU Remix) here
Their unofficial remix of Billie Eilish x Tangerine Dreams comes out soon.
Best known for his hugely successful GRAMMY-nominated hit 'Rinse & Repeat', Riton's diverse and lauded work as a producer has set a precedent for his burgeoning super-stardom. He previously teamed up with Nigerian vocalist Kah-Lo on a range of fan-favourite hits, including 'Fake ID', 'Up & Down' and 'Ginger' – anthems that received a wealth of radio support from Annie Mac at BBC Radio 1. He was also one of the producers on the Dua Lipa and Silk City single 'Electricity', a smash that went on to win the Grammy for 'Best Dance Recording'.
Grammy-winning musician, DJ and producer Alex Metric has worked with a plethora of artists throughout his career including Charli XCX and Avicii. He has also remixed tracks for the likes of  Daft Punk, N*E*R*D, Foals, Gorillaz and Bloc Party. Like Riton, he won a Grammy for his production credit on the Silk City single 'Electricity'.
Launched in 2019, Higher Ground has already overseen lauded releases from the likes of Paul Woolford, SIDEPIECE, Biscits, Redfield and Diplo himself, as well as remixes from MK, Billy Kenny and more.
'How Could I Ever' marks the start of an exciting collaborative journey between two world-renowned dance music producers.
# # #
For more information on Riton, please visit:
Instagram | Facebook | Twitter | Soundcloud
For more information on Alex Metric, please visit:
Website | Facebook | Twitter | Soundcloud | Instagram