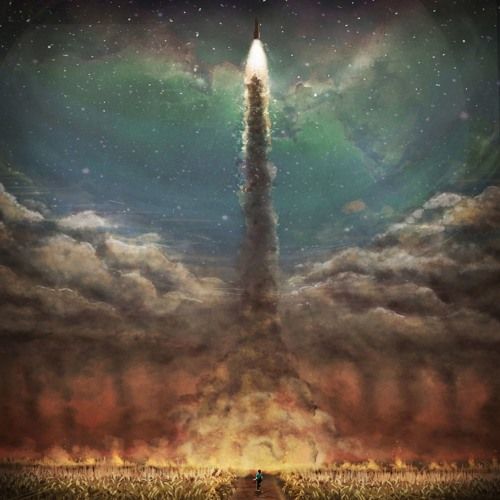 Hans Zimmer - S.T.A.Y. (Delta Heavy Tribute)
Hot off their RAM released single 'Kaleidoscope', Delta Heavy are back with a unique take on Hans Zimmer's instant classic, 'S.T.A.Y.' from the motion picture Interstellar. This self-release serves as a passion project for the two bass music aficionados, who are both avid fans and admirers of the prolific composers extensive catalogue.
STREAM & DOWNLOAD: HANS ZIMMER – S.T.A.Y. (DELTA HEAVY TRIBUTE)
Ben Hall & Simon James will be the first to tell you about their borderline obsession with Hans Zimmer; having seen the composer multiple times in concert, the two are often inspired by his productions. For their latest track they did not initially aim to create the tribute streamable above, rather the two producers unintentionally penned an orchestral introduction, only noticing the similarities afterwards. As huge fans of the Christopher Nolan directed film Interstellar, the duo recreated the main theme 'S.T.A.Y.', adding their instantly recognizable DnB twist to the tribute. Blending orchestral percussion with dark horns and sharp synthetic sounds, the track combines Zimmer's melodic prowess with Delta Heavy's aggressive brand of dance, forming one gloriously adapted film score.
"The work of Hans Zimmer is truly one of our biggest influences, and Interstellar is our favourite ever film soundtrack. It felt natural to draw from this inspiration and we're very proud to unveil what we feel is one of our most personal and ambitious projects to date" – Delta Heavy
STREAM: HANS ZIMMER – S.T.A.Y. (DELTA HEAVY TRIBUTE)
STREAM: DELTA HEAVY – PARADISE LOST RADIO [iHEART RADIO]
With quite a few dates on the horizon, including a massive hometown show on June 9th at the legendary fabric, the duo are staying busy. If fans can't make one of their upcoming shows, catch Ben and Simon on iHeart Radio (US Only) via their show 'Paradise Lost Radio' as linked above! The show features the very best in Drum & Bass / Bass Music for 1 hour every second Friday at 9pm PST Friday / 12am EST Saturdays. Follow Delta Heavy via their socials as linked below, and check out their upcoming May & June dates + their full tour here.
DELTA HEAVY