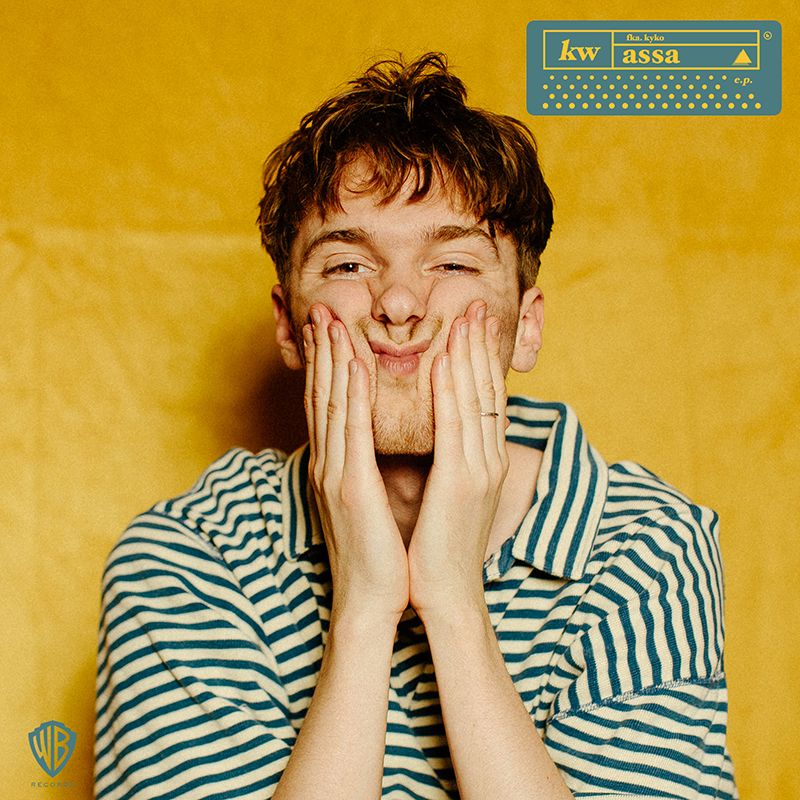 kwassa's 'aka kyko' EP out now
kwassa's new fka kyko EP is out now via Warner, featuring recent pop singles moonwalking and sadsongs, as well as two brand new tracks woozy and better. Fans can also catch kwassa play his EP at a headline show Thursday 23rd May at Borderline, London.
The fka kyko EP showcases kwassa's youthful ability to dance between inspirations, from the contemporary R&B of Woozy, to hands-in-the-air dance pop on Better. Together with fan favourites moonwalking and sad songs- which was championed by Adele Robert's 'Best New Pop' on Radio 1- the EP results in an infectious and euphoric body of work, with melodies that linger in the mind way past the first listen.
"I've titled the ep 'fka kyko' because I want to make it really clear that the name change is more of an evolution than a departure from when i released under 'kyko'. sonically the sound has progressed a lot but it's also got a lot of the elements & feels that tie it back to the kyko releases – I'm still inspired by all of the same things as I was. I worked with a mix of previous & new writers on the ep too – lostboy did some production throughout which kind of glues it all together really well for me, and i'm a big fan of fyfe's music so it was cool to work with him on sad songs."
– kwassa
kwassa- real name Scott Verrill- has been making music for as long as he can remember. He was still at school when he was part of the youngest band to play at Glastonbury, and has spent the past four years developing his sound under the name KYKO. He quickly found an audience online who connected with his musical daydreams about life and love. He independently released two EPs that earned support from The Line Of Best Fit, Wonderland, Clara Amfo, BBC Introducing, as he racked up a total of 15 million streams and resulted in him selling out London's Omeara. Scott compares evolving into kwassa as "a new chapter" in his musical journey. The new name reflects his wide-ranging inspirations including the music he grew up with: Vampire Weekend and particularly their song 'Cape Cod Kwassa Kwassa'. kwassa's music now has 17 million streams to date.