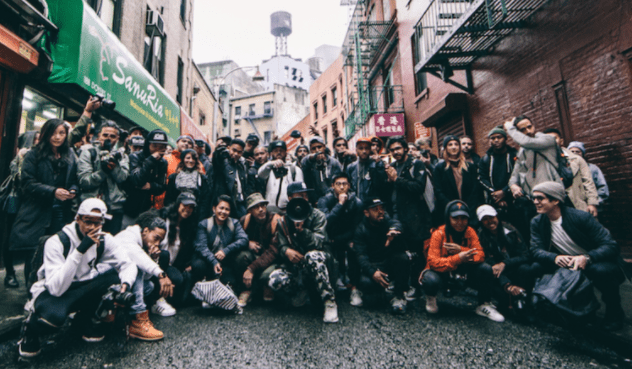 LA collective Soulection announce line-up for Roundhouse showcase
As part of their sixth anniversary celebrations, LA-based collective Soulection have announced the full line-up for their 'Promise Once More' show at Camden's iconic Roundhouse on Saturday 25th March. Built around a 12-track compilation of the same name that was released to mark the record label and club brand's latest milestone, the 'Promise Once More' showcase will bring together Soulection's finest selectors and their trademark sub-genre of "future beats, eclectic soul, forgotten gems and timeless sounds."
Heading the bill is one of Soulection's most prolific producers and someone that is synonymous with this new era of sound, ESTA.. A firm member of the Soulection family for over five years now, ESTA. first made his mark on the imprint back in 2013 with the free release of 'Gradient' and has since laid down remixes for the likes of Kehlani, Bryson Tiller and J Bird – honing in on a taste for meditative beats and classic vocal loops from the 00's. Key contributors to the 'Promise Once More' compilation and artists that reflect Soulection's global reaching influence, Da-P – who collaborated with Mars Today for 'No More – and 'Moving On' producer Sivey will also feature.
The voice of Soulection's radio show, Joe Kay and fellow co-founder Andre Power are confirmed to perform, coinciding with the 300th episode of the weekly two-hour show which now broadcasts to over 100 countries via Apple's Beats 1. Keeping focus on the immediate team behind Soulection's ever growing roster of producers and club appearances is the brand's director of worldwide bookings, Julio Galvez aka The Whooligan, while Andres Uribe completes the line-up as well as a string of special guests still to come.
One of the only curated shows on Beats 1 that's not overseen by an already-established recording artist or longtime radio personality, Soulection is pioneering the sound of tomorrow. In physical form, the collective has traveled to six continents over the last three years – counting showcases at Afropunk, Sonar and Appelsap festival to name a few and frequently playing to sell-out crowds. With Roundhouse being their biggest UK show to date, Soulection look set to solidify their status as one of the most important tastemaker collectives of 2017.
Line-up:
The Sound of Tomorrow
ESTA.
Joe Kay
Andre Power
The Whooligan
Da-P
Sivey
Andres
Plus special guests

SATURDAY 25th MARCH 2017
ROUNDHOUSE, CAMDEN
21:30 – 03:00
Tickets available here: http://bit.ly/2mboLwz
Listen to the 'Promise Once More' Album here: http://soulection.com/promise
Watch Soulection's 6 Anniversary film here: http://bit.ly/2ldCL50
Event Details:
Date: Saturday 25th March 2017
Venue: Roundhouse, Camden
Time: 21:30 – 3:00
Tickets: http://bit.ly/2mboLwz