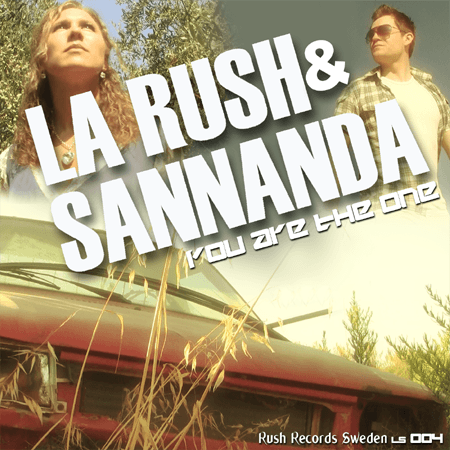 LA RUSH & SANNANDA – YOU ARE THE ONE
LA RUSH & SANNANDA are a funkydream-house and vocal-trance duo from the westcoast of Sweden. The act consists of DJ/Producer/Composer/Remixer/Director/Songwriter/Video photographer/Voice actor/Actor Lennie Andersson and Singer/Songwriter/Co-Producer/Video photographer/Actress Sandra Oldenstam.
"You Are The One" is their brand new single, which has recieved great response and have been picked up by radiostations and dj:s in the US, Sweden, Australia, Denmark, Canada, Germany and the UK so far.
LA Rush has been producing remixes for Swedish idol-winner Agnes, the american 80's superstar Taylor Dayne, Danish dj:s Funkstar De Luxe and Dj Encore among others. He has also made several singles through the years and are right now working on releasing them as well on Spotify among other digital platforms. Sannanda has been working with the renound swedish group Basic Element, released a full lengt album 2011 and has been grammy nominated in Canada for best dance for example.
The duo started to work togheter spring 2008 and have released 4 singles so far. Besides this they have been working very hard on building contacts and getting great marketing colaborations as well as shooting musicvideos for all of the four singles.