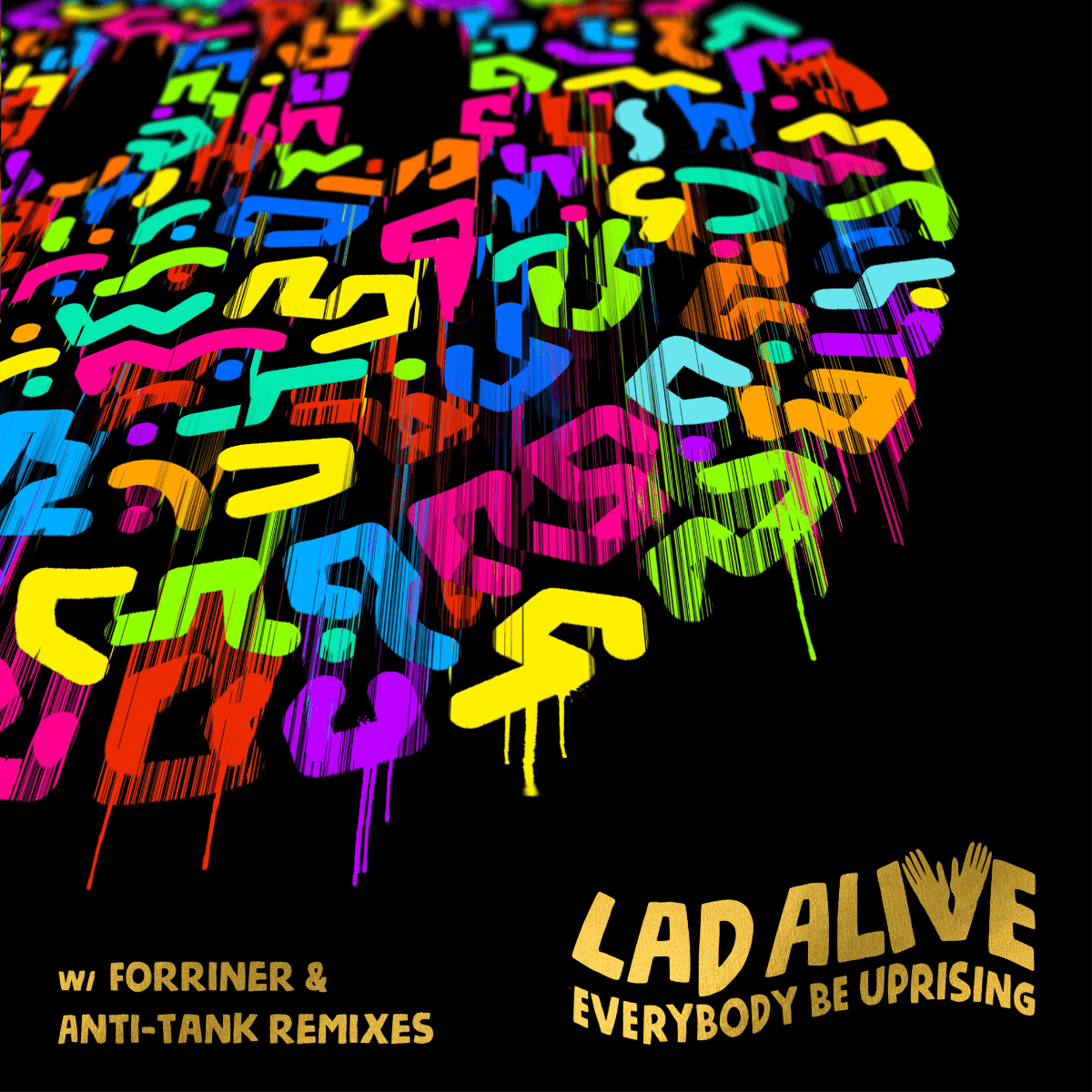 Lad Alive present 'Everybody be Uprising' – an infectious fusion of Northern Funk & Disco-House
Recently formed, Lad Alive is an exciting new collaboration out of Newcastle, UK. Headed up by true northern souls Marc Gibb & Nicolas Hall (with previous output, signed to Kitchenware Records), Mike Porter (keyboardist, with the revered Smoove & Turrell). The group's contagious sound features strong disco-house influences with a unmistakable dose of northern funk.
We'd expect nothing less, coming from an area with a rich history of nurturing grass root talent & over the years, produced some of the biggest names to grace the global music scene. The hot bed of cultural & creative diversity has seen the evolution of an array of musical styles as well as new genres bursting into the public consciousness. With notable exports including – Sting, Neil Tennant (of the Pet Shop Boys, Dire Straits, Andy Taylor (of Duran Duran) & countless others.
This time, seeing their eclectic motifs joining together into a larger sonic story – its the turn of Lad Alive. As they prepare to drop their debut release, 'Everybody Be Uprising'. A contemporary production with a clear nod to old school soul-funk & feel good vibes firmly take centre stage. Along with the original, comes remixes from – Forriner & Anti-Tank.
With early support from UK's Man Power – dubbed by Resident Advisor as delivering 'Intergalactic House music' The single has all the hallmarks of a future sure-fire player.
Check out 'Everybody Be Uprising' below!
Stay tuned, for latest release updates from – Lad Alive: 
www.thegreateast.co.uk
www.soundcloud.com/LadAlive
www.instagram.com/LadAliveMusic
www.facebook.com/LadAliveMusic