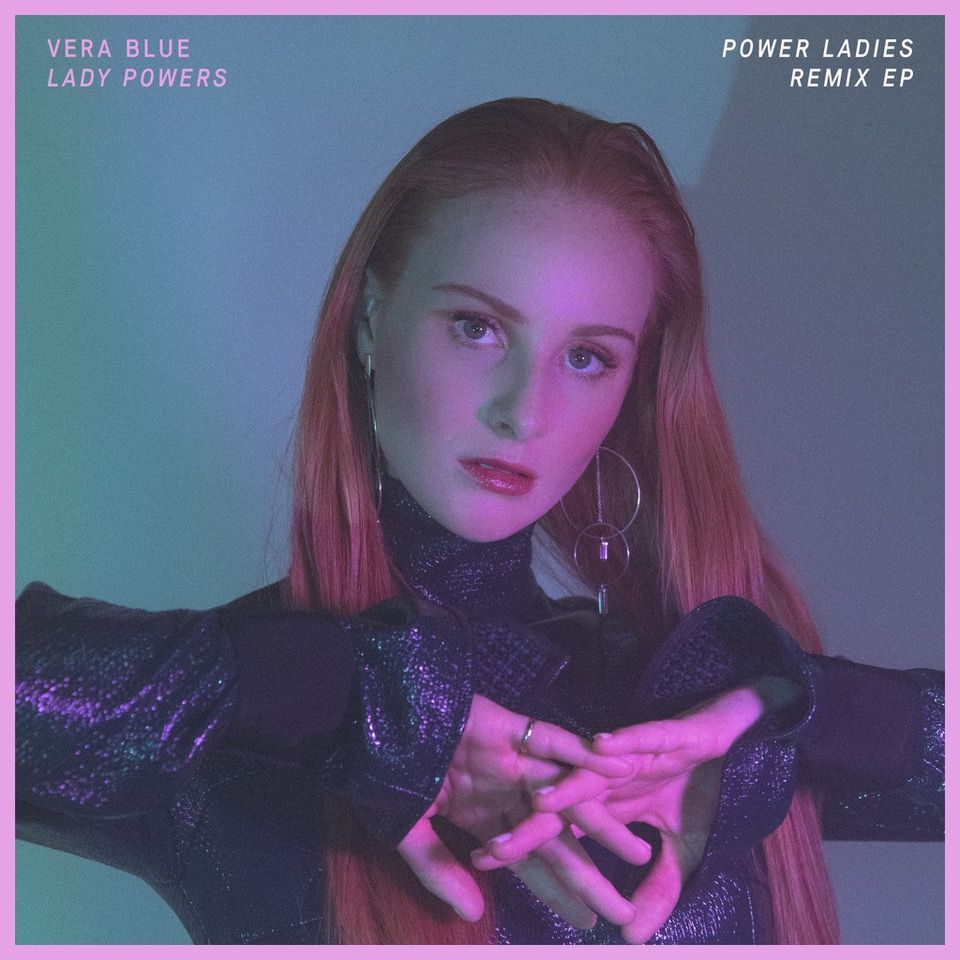 Vera Blue ft. Kodie Shane - Lady Powers
24-year-old, Sydney-based singer-songwriter Vera Blue (AKA Celia Pavey) has been making serious waves with her debut album 'Perennial' gaining fans such as Elton John along the way. Next up comes her mighty single 'Lady Powers' featuring Atlanta's 19-year-old hip-hop prodigy Kodie Shane.
To accompany the release, a fierce and all-female powerhouse crew of producers have been enlisted to offer their unique interpretations of the track including Maya Jane Coles and TOKiMONSTA.
Vera Blue commented "this song is all about not having to use your sexuality to be respected as a woman. It's hard sometimes, especially when you feel vulnerable. As women, we all have lady powers, but we shouldn't have to use them to feel wanted or respected. We need to respect ourselves. In doing that, we have true lady powers other than just our bodies."
Kodie Shane commented, "feminism to me, is nothing more and nothing less than the belief in equality for women. I personally feel a responsibility to demonstrate to that we girls have the power to not only gain equality for women but all sectors of society. I'm super excited to be a part of Vera Blue's 'Lady Powers' because it hits home with me. I feel that so many girls in my generation don't quite understand their power and I wake up every day hoping to shed light on how far Being You and using your God given power can take you!"
Cutting her teeth as a folk artist in the small town of Forbes and adopted home of Sydney, Vera Blue found her feet first as a singer and then an acoustic guitarist. Now, she's found her sound, mixing the music she's long loved with lush, sultry electronica. The results are sometimes gentle, sometimes ferocious and always show-stopping, with her commanding vocals front and centre.
It's an evolution that feels like coming home. "I've always wanted to create something that's a blend of folk and cool, heavy, thick sounds," she says. "This is the music I have been wanting to make and I feel like I'm unleashing."
An intensely personal record, 'Perennial' traces the circular pathways between love and loss across its 12 tracks. The album is arranged into three chapters, which chronologically trace the development of Vera Blue; from her very first week writing, raw after the breakdown of a relationship, towards a place of renewed strength and vivacity. Vera explains, '"Perennial" is a term for plants that come back year after year, and I like to relate that to memory, feelings and emotions. It's what the record is all about; relationships can be very cyclical, or never-ending, but that isn't necessarily a bad thing. It's just part of life.'"
www.facebook.com/verabluemusic
www.instagram.com/VeraBlueMusic/
twitter.com/VeraBlueMusic
itunes.apple.com/au/album/fingertips-ep/id1113895885c
open.spotify.com/artist/5ujrA1eZLDHR7yQ6FZa2qA?play=true&utm_sou…