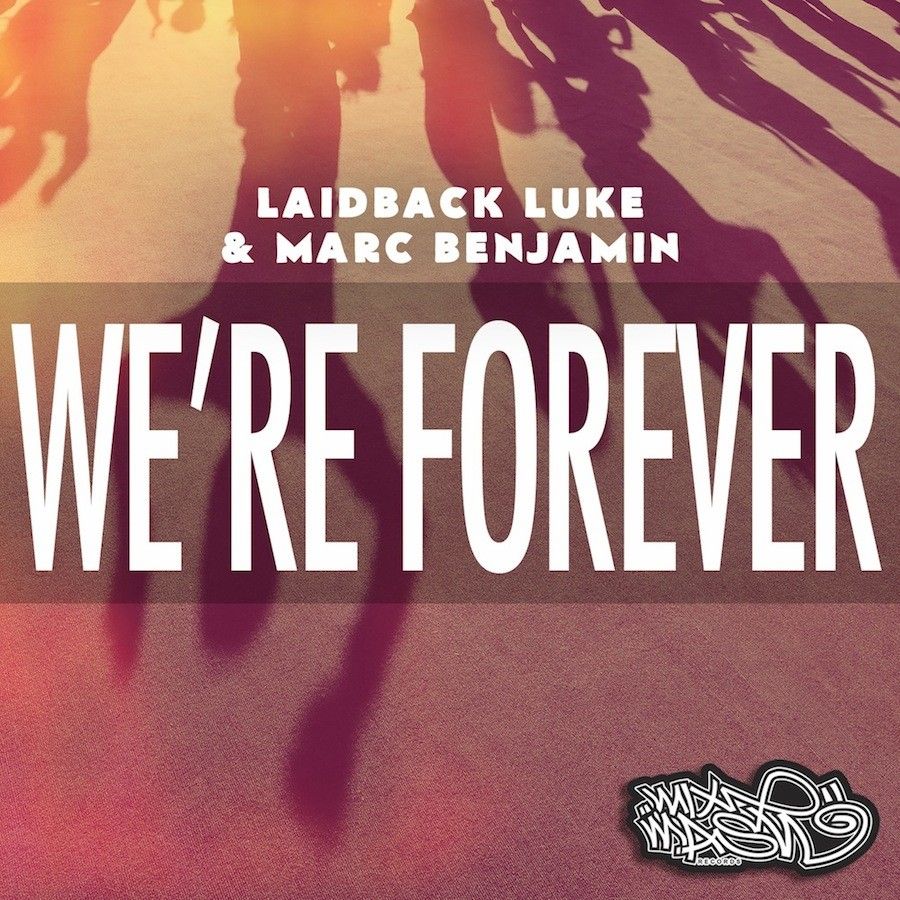 Laidback Luke & Marc Benjamin – We're Forever
Mixmash label master Laidback Luke has had an incredible year so far. With massive releases 'Flashing Lights' and 'Collide' as well as sell out events around the world, he's back again for a collaboration with Marc Benjamin. 'We're Forever' is out 2nd June 2014.
'We're Forever' features beautiful vocal melodies over gentle synths that quickly drops into Laidback Luke's signature pounding beat and uplifting vibe, creating an unforgettable and anthemic club banger.
There is no denying that the Dutch house master has earned his place amongst dance music royalty. Blasting your speakers with blockbuster beats, stirring things up with his hybrid house styles and his unlimited energy, brightly results in both stunning live sets and ongoing anticipated studio hits.
Not only a world-class touring DJ and producer, Laidback Luke is also the owner of forward-thinking record label Mixmash Records, which has seen a slew of impressive acts break away from the mould.
Marc Benjamin started his music career at the tender age of 15, before even being allowed to play in most nightclubs across The Netherlands!
With releases on Dimmak, Ultra and Mixmash, including his massive release 'Riser' on Wall, and an official remix for Zedd's 'Find You', Marc's productions are highly sought after and his dj sets are celebrated for being unique and original main room smashing events. Make sure you keep an eye out for this up and comer in the future.
For more information on Laidback Luke see below:
http://www.laidbackluke.com/
https://www.facebook.com/OfficialLaidbackluke
https://soundcloud.com/laidbackluke
https://twitter.com/LaidbackLuke
For more information on Marc Benjamin see below:
https://www.facebook.com/TheMarcBenjamin
https://soundcloud.com/marcbenjamin
https://twitter.com/MarcBenjamins
For more information on Mixmash see below:
http://www.mixmashrecords.com/
https://www.facebook.com/MixmashRecords
https://soundcloud.com/mixmash-records