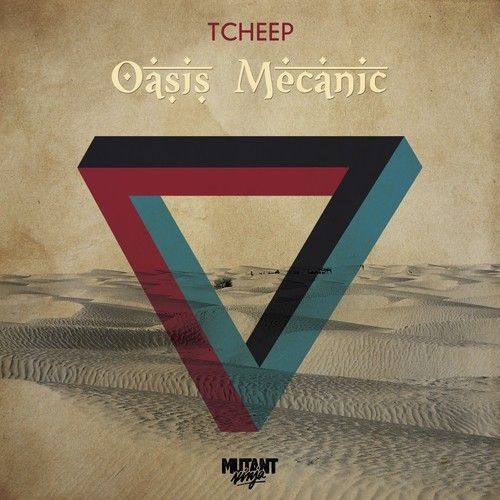 Tcheep – Oasis Mecanic
In constant search of the perfect beat, Tcheep has turned his MPC into his favourite pet. Equally influenced by Hip Hop producers (Alchemist, Beat Butcha, etc.) and death metal , Tcheep's career has been built around a simple principle: hyperactivity.
Just like 'Where's Wally', Tcheep can be found behind a number of dope releases. He started off working as a co-beatmaker for 'Les Gourmets', a notorious French group which realeased 4 albums, toured in hundreds of cities while collaborating with cool MCs such as Thavius Beck, Grems Existereo , Subtitle , TTC, etc. Time has come for Tcheep to go solo although you'll rarely see him without his favourite rappers (Liqid, Andy Kayes and Arom) and countless MCs who have realised that their albums or mixtapes would sound better if he was behind the wheel.
Tcheep has also created a web series called 'Les Productions du dimanche' and his latest EP 'Technodrome' has been available since September (vinyl + digital) and features the likes of Q- Unique ( Arsonists ), Liqid , Arom , Fayce Le Virus , Fat Hed & Motion Man.
Tcheep's new EP is now ready and will be released on May 12. 'Oasis Mecanic' boasts a unique sound which will transport any listener willing to give it a try. Eight dope tracks coming your way soon with one of France's best beatmakers on top of his game again. Tcheep's Oriental trap is sure to make your head nod and his intricate melodies will make you question how long it took him to make this EP. The answer is a couple of months at best as Tcheep's a beast when he's up against time.
Buy
https://itunes.apple.com/album/oasis-mecanic/id860670593
www.facebook.com/tcheep
www.soundcloud.com/tcheep
https://soundcloud.com/tcheep/madarabstractraptrack
https://www.youtube.com/watch?v=Q4_URVpNXPM
https://www.youtube.com/watch?v=uAHEzMgUarI