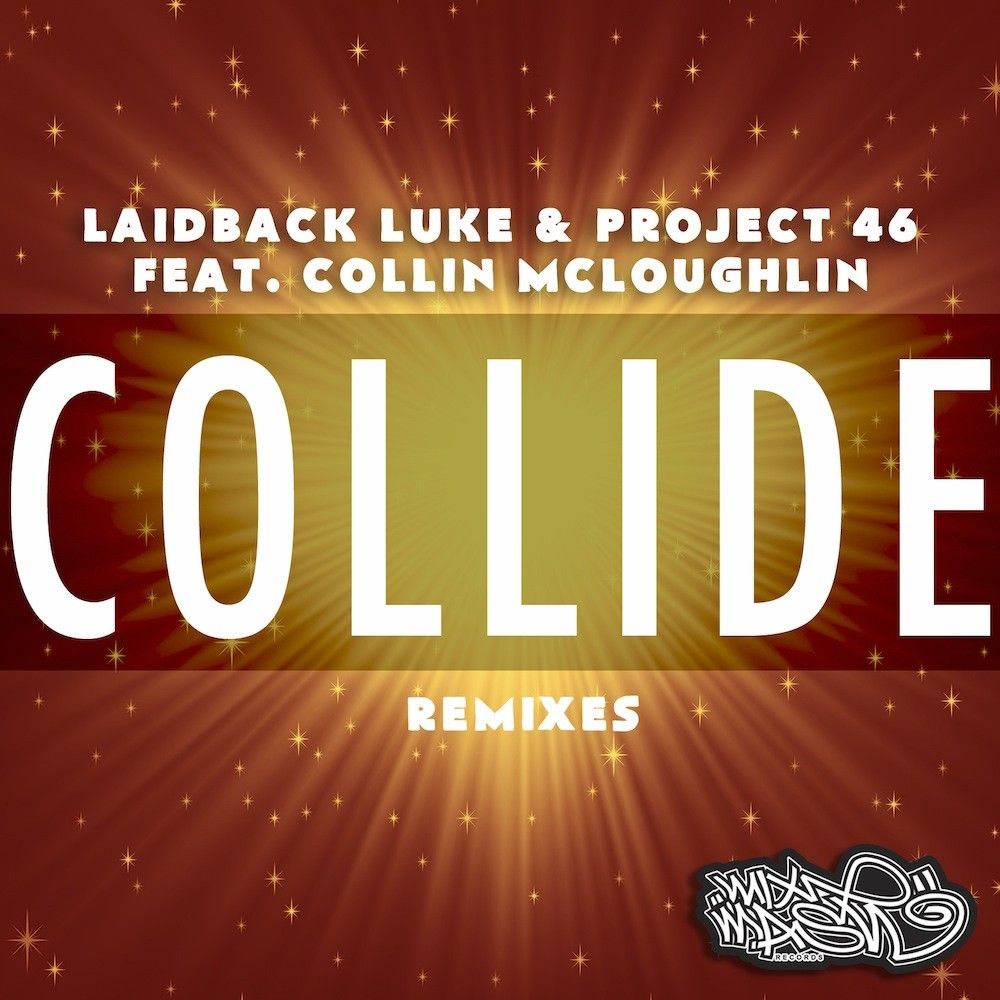 Laidback Luke & Project 46 ft. Collin McLoughlin – Collide (Remixes)
2014 is already shaping up to be a good year for Mixmash Records. The first release for the label head honcho Laidback Luke was a massive collaboration with Project 46 and Collin McLoughlin, 'Collide', and now features 5 awesome remixes from D.O.D, Karbon Copy, Loopers, Marc Benjamin and Riva Starr.
When two world renowned producers and DJ's meet the result is always going to be something special. 'Collide' tingles the senses with its uplifting synths and summery vibe, tied in together with big, euphoric vocals from Collin McLoughlin.
There is no denying that Dutch master Laidback Luke has earned his place amongst dance music royalty. His dynamic fusion of hyper-drive-house-step & ghetto-jack-trance-bass is the sound of now and has been for the past decade – and there is no sign of it slowing down!
Blasting your speakers with blockbuster beats, stirring things up with his hybrid house styles and his unlimited energy, brightly results in both stunning live sets and ongoing anticipated studio hits. The Dutch heavy weight house master is loved all over the globe.
Making an undeniable impact on the progressive house scene in 2013, Project 46's consistent releases and hectic touring schedule earned the pair a well deserved place on DJ Mag's Top 100 DJ's for the second year running, moving up a massive 30 places!
Their refreshing mixes of originals, remixes, bootlegs, and mashups have kept fans engaged and drawn massive support from followers across the globe.
Collin McLoughlin is a singer and producer, living in New York. He's had a hugely successful 2013, achieving over 15 million hits on his YouTube Channel, and appearing on season 3 of US show, The Voice.
For more information on Laidback Luke see below:
http://www.laidbackluke.com/
https://www.facebook.com/OfficialLaidbackluke
https://soundcloud.com/laidbackluke
https://twitter.com/LaidbackLuke
For more information on Project 46 see below:
https://www.facebook.com/DJProject46
https://soundcloud.com/djproject46
http://project46.com/
For more information on Collin McLoughlin see below:
https://www.facebook.com/CollinMcLoughlinMusic
https://soundcloud.com/collinmcloughlin
For more information on Mixmash see below:
http://www.mixmashrecords.com/
https://www.facebook.com/MixmashRecords
https://soundcloud.com/mixmash-records