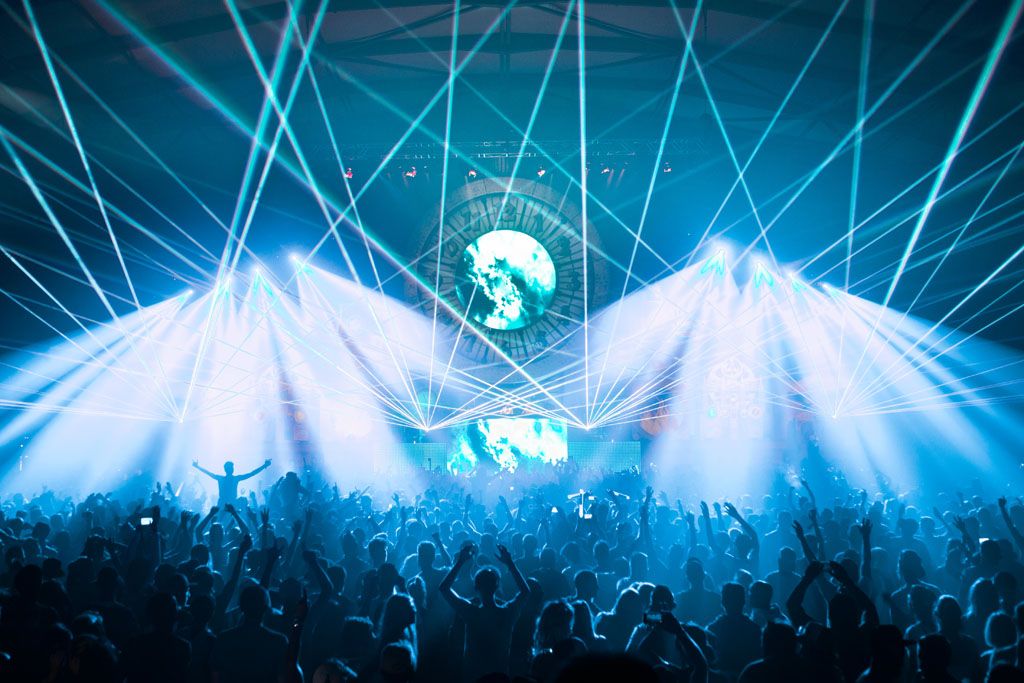 Lake Festival Austria with massive laser show
The laser show at this year's Lake Festival in Austria was spectacular: Laserfabrik used four RTI NANO RGB 30 laser systems together with Lasergraph DSP controllers for covering the whole venue and creating spectacularly colored effects.
The German Laserworld company Ray Technologies GmbH, located in Valley next to Munich, manufactures high end show laser light equipment, especially for demanding applications like touring, cruise ships and multimedia shows. The RTI NANO RGB 30 laser systems were especially developed for well-color-balanced high power applications. Due to them being waterproof IP 65, they are the main choice of many pro laser show companies like Laserfabrik.
"The major challenges at this event were the various changes in requirements from the organizer's side. Due to our many years of experience it was no problem to get a spectacular show going anyway" says Daniel Brune, CEO of Laserfabrik.
The Lake Festival took place from August 21-23 near Graz, Austria.