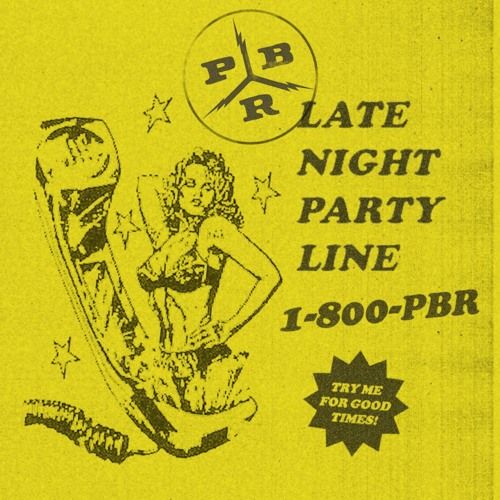 Pbr Streetgang - Late Night Party Line
PBR STREETGANG – the moniker of acclaimed production/DJ duo Bonar Bradberry and Tom Thorpe – have been making moves and making music together for almost a decade now. But the time has firmly come for them to release their long-awaited debut album 'Late Night Party Line', which features guest vocals by Mattie Safer from The Rapture on future single 'Everything Changes', Danielle Moore from Crazy P and hotly tipped newcomer Lilly Juniper. Making the album has been a complete labour of love for the duo, who are understandably and justifiably proud of the record.
Says Bonar: "This album is a reflection of music we love, love to play and has influenced us. It's been really interesting to make something that gives you a full hour listening experience." Tom: "We'd been talking about making an album for a while, so when we started the process in the studio we quickly found our flow and everything came together naturally. Making the album was simply a lot of fun – I hope people can feel that!" The album was mastered by Matt Colton at Alchemy, who has worked his studio magic on everything from Midland and Paul Woolford to George Michael's acclaimed 'Faith' reissue.
'Late Night Party Line' – also the name of their current Loleatta Holloway-sampling single – will be released via Skint/BMG on December 1st and surrounded by a slew of activity both across the UK and in Europe, including an album launch party at Fabric in London curated by Tom and Bonar and a key date at Renate in Berlin the day after. 'Late Night Party Line', which was released as a super-limited vinyl release back in August, will be reissued on all streaming and digital platforms with a brand new remix from Man Power. The artwork and concept for the entire campaign has been created by acclaimed artist James Harvey, whose CV includes work for DC and Image Comics.
Full album track listing:
Human Being feat Lilly Juniper
I Left My Heart
Trans Function
Everything Changes feat Mattie Safer
Special FLX
Montu feat. Ron Basejam
Money, Casino, Brass
Pork Chop Express
Late Night Party Line
Ferric feat Danielle Moore
PBR TOUR DATES
Fri 1st Dec – Fabric, London
Sat 2nd – Renate, Berlin
Thurs 14th – Love Inn, Bristol
Fri 15th – HiFi, Leeds
Wed 27th – Hidden, Manchester