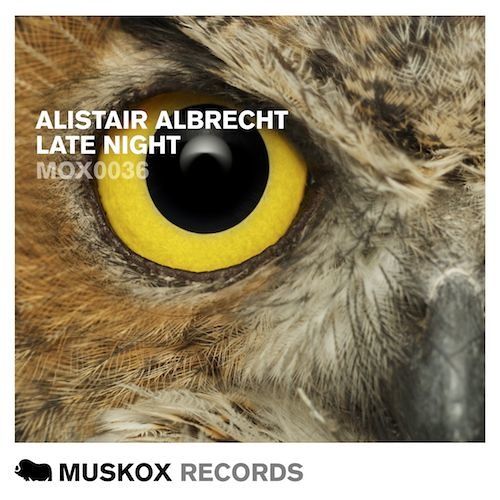 Alistair Albrecht - Late Night
Muskox Records label boss Alistair Albrecht has impressively stepped up to the plate with the imprint's newest single, "Late Night". Alistair's impressive discography and experience 'in the trenches' show through in this impeccable deep house production, lovingly crafted with layers of melody and emotion. Featuring a smooth, jazzy interplay between piano and trumpet, the track's deep bass bounce and crisp rhythms guide the dance floor on a distinctive, musical journey. The cut has already made its debut on Nicky Romero's radio show, been re-edited by Bob Sinclair, and supported by Nick Warren, Mousse T, Goldfish, Mastiksoul, and Sonny Fodera. Now the chance has arrived to hear what the hype is about.
For the remixes, Alistair has first enlisted his good friend and Dutch DJ legend Dennis Christopher (Spinnin' Records) who delivers a lush and dubby treatment that is both ready for the beach as well as an after-hours underground affair. Sleek and sophisticated, Dennis's remix features a subtle female vocal and flowing synths, and effectively highlights repeated riffs from the original's trumpet. The second rework comes from new Muskox signings Svenson Music & To.ne who use more of the original's elements, but in a gorgeous 'chill out' context. A galloping hi-hat pattern guides the rhythm while building layers of electronic textures envelope the piano and horn parts. All in all, these tracks make for a brilliant, well-rounded single and another 'feather in the cap' for Muskox Records and Alistair Albrecht.
Label and Artist Links:
www.muskox-records.com
www.alistairalbrecht.com