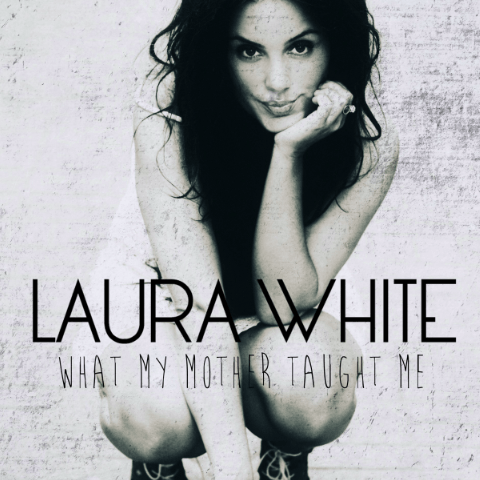 Laura White – What My Mother Taught Me
Emerging talent Laura White has announced the release of her stunning debut EP 'What My Mother Taught Me' on 10th November 2013.
The four tracks – 'Come On Josephine', 'Jimi Hendrix', Rush Hour' and 'To Be Loved' -showcase Laura's incredible, soulful voice and their Motown stirrings will silence anyone who says they don't make them like the used to. All the songs were written by Laura and demonstrate that she's also a very gifted songwriter.
Laura first came to people's attention as one of the finalists on X Factor in 2008 and there was public outrage when she was eliminated from the show. There were calls for the resignation of Louis Walsh who used his casting vote to eliminate her in what was deemed a strategic move and the debacle was even discussed in parliament. Amongst her many supporters were Adele, Lilly Allen, Leona Lewis and Mariah Carey.
Despite being offered several lucrative major label deals after the show Laura decided to forge her own path, follow her heart, focus on crafting her art and taking time to make the music she felt truly represented her. 'What My Mother Taught Me' is the result of that labour of love.
Laura is a classically trained pianist and started singing and performing at the tender age of fifteen. She spent some time in Mark Ronson's girl band Summer of Sam before her X Factor success forced her hand and she made the decision to go it alone. She is also a prolific songwriter and has written for some of the biggest names in pop including Beyonce, LeAnn Rimes, Rudimental. Rita Ora, Eliza Doolittle and Nicki Minaj.
https://www.facebook.com/laurawhiteofficial