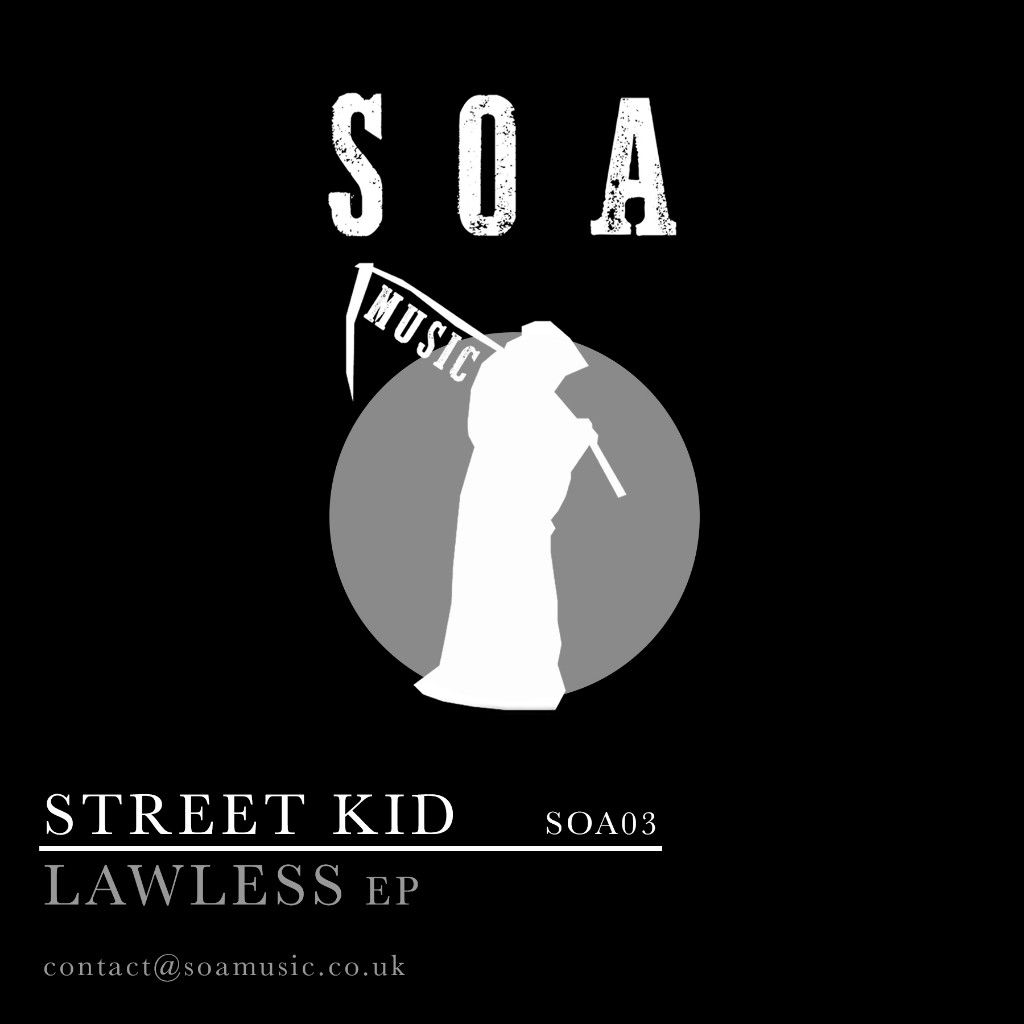 Street Kid - Lawless
Hailing from the depths of Coventry, England, is Street Kid, an up and coming producer who specializes in their passion of raw and authentic club sounds. Being released under the administration of SOA Music, 'Lawless EP' is bringing three astonishing projects together, to simply bring you the most authentic club sound there is. The E.P is driven by 'Peacemaker', 'Walking on Water' and last but most certainly not least, 'Young Guns'.

The expedition starts off with 'Peacemaker', blooming with deep and cut-throat elements that ensures a club aura like no other. The FM Basslines escorted by glitchy drums and soft synths truly work hand in hand with the drums, perfect for a club environment. 'Walking on Water' brings back the old house vibe, and it will surely allow you to reminisce while you're in oblivion to its lustrous vocals and drums. Finally is'Young Guns', that institutes a break-beat style drums that is truly astonishing. All tracks are perfect for any clubbing environment and will surely go down well with the crowd.
'Lawless E.P' is out now!
Available on Beatport
https://www.beatport.com/release/lawless/1983930

SOA Music Online
http://www.soamusic.co.uk
https://www.facebook.com/SOAmusicUK
https://soundcloud.com/soamusicuk