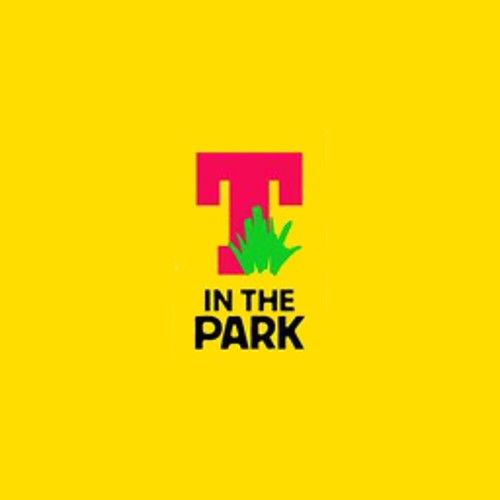 LAWSON, HECTOR BIZERK, MODEL AEROPLANES, THE PARSONAGE CHOIR AND A HOST OF SUB CLUB DJS HEADING TO T IN THE PARK
With T in the Park just around the corner, festival organisers DF Concerts and founding partner Tennent's Lager are delighted to announce that Lawson, Hector Bizerk, Model Aeroplanes, The Parsonage Choir and a host of Sub Club DJ's will be taking to the stage at T in the Park next weekend.
Liverpool pop-rockers Lawson's latest single Roads – soaring through the UK charts – is fast becoming one of the hottest tracks of the summer and is sure to be a highlight for the famously enthusiastic T in the Park crowd. Having gone down a storm in 2013 the band's set is a must see for all pop fans at this year's festival.
Much to the delight of their loyal following of Scottish fans – hip-hop heroes Hector Bizerk will headline the Transmissions Stage. Riding high on the success of their recently acclaimed performances at SXSW and recent LP, The Waltz of Modern Psychiatry Hector Bizerk offer a very different approach to song writing. Charismatic emcee Louie and drummer/producer Audrey Tait strike the perfect balance between socially conscious storytelling and thunderous festival anthems – sure to go down a storm during their headline slot on the Transmissions Stage. The band have come a long way from playing to a packed T Break Stage in 2013 but their headline set next Friday is undoubtedly the pinnacle of the bands T in the Park career so far, and one they can't wait to grab with both hands.
Hector Bizerk front man, Louie said:
"We are literally dancing in the kitchen of our creative base Paul's Halls Studios. It's such an unexpected honour to be headlining The Transmissions Stage – the atmosphere will be absolutely electric! HELLO STRATHALLAN!"
Another exciting addition to this year's T in the Park are indie four-piece Model Aeroplanes, who have gone from strength to strength since their T Break slot last year. Supporting the likes of Editors at their sold-out show at Edinburgh's Picture House and with The View at a sold-out hometown show in Dundee, the band are returning to T in the Park with fresh material such as their latest single Deep in the Pool, Model Aeroplanes are definitely one-to watch at this year's T in the Park.
Opening the Main Stage on Sunday 12th of July will be Glasgow's own The Parsonage Choir – named in honour of the country singer, Gram Parsons – they are well known for their distinctive covers of many well-known hits. The Parsonage Choir are sure to get the final day of T in the Park off to a flying start.
Glasgow's Legendary Sub Club is renowned on the global dance scene bringing the world's biggest DJs to an eager Scottish crowd for almost 30 years. With a wealth of experience in curating legendary dance line-ups, Tennent's Lager are thrilled to have Sub Club at the helm, doing what they do best programming the likes of Subculture residents Harri & Domenic, Eats Everything & Jasper James, Sensu's Barry Price & Junior plus many more behind the decks in their brand new on-site bar The Tennent's Arms.
Taking inspiration from an old school tattoo parlour and with an outdoor terrace overlooking the stunning Strathallan Estate – The Tennent's Arms will be the place to enjoy an ice-cold pint or a Tennent's Lager based cocktail next weekend!
Head of Sponsorship at Tennent's Lager, George Kyle said:
"We can't wait to welcome fans to The Tennent's Arms next weekend, this first year at Strathallan Castle is a landmark in T in the Park history and we wanted to offer fans a unique Tennent's experience to mark this. The bar and outdoor terrace promises to be a fantastic space and Sub Club have curated an incredible line-up for us across the weekend. All fans have to do is head down, sit back and enjoy an ice-cold pint or Tennent's Lager based cocktail."

T in the Park 2015 tickets are on sale now at www.tinthepark.com or www.ticketmaster.co.uk or 08444 999 990.
Bus packages are available to buy – buses will drop fans off at the campsite door – it's the easiest, most efficient way to travel to T in the Park 2015. To book, follow this link here.
To make sure you're the first to hear the latest T in the Park news, check out www.tinthepark.com, www.facebook.com/tinthepark and follow on Twitter @Tinthepark, and on Instagram @tintheparkofficial
Fans can get their hands on the ultimate festival ticket of the summer now from www.tinthepark.com or www.ticketmaster.co.uk or call 08444 999 990, and pre-order their chilled cans of Tennent's Lager or Magners Original Cider for the festival weekend now from www.tennents.com/bechilled.