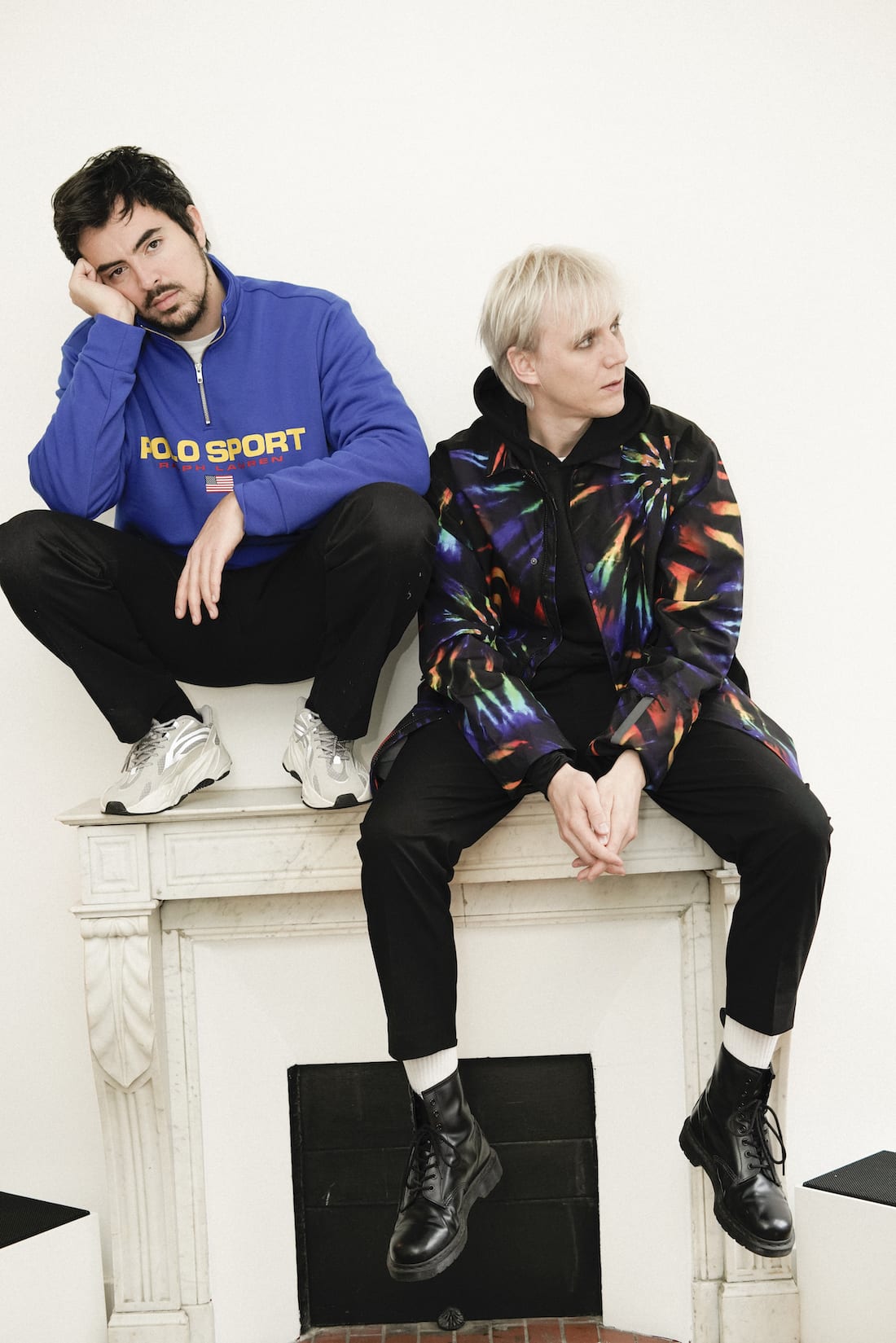 Lazare Hoche links up with S.A.M. on new project 'Perfect Pushup 01'
Long-time collaborators Lazare Hoche and S.A.M. have linked up on new project 'Perfect Pushup 01', the first release on the duo's newly founded Perfect Pushup label, out Friday 6th March.
A two-track, vinyl-only release, 'Perfect Pushup 01' kicks off with the warm, sensual vibes of 'The AR', a feelgood house cut that takes the listener on a blissed-out 12-minute journey. On the flip-side, 'The GB' is a chugging, hypnotic slice of disco-inflicted house that possesses a similarly floor-filling vibe. The launch of the new project, S.A.M.'s first release since the lauded 'Fury's Laughter', will also be marked with a run of bespoke t-shirts in collaboration with Everpress, available here.
"Perfect Pushup is the new project from myself and S.A.M., we wanted to create a fresh brand to showcase our love for feelgood and soulful house sounds, and we couldn't be happier with this EP to announce the label," Lazare expands.
Lazare and S.A.M. make up two thirds of Mandar, a house trio who are prolific despite all living in different cities. Not only a well-respected DJ and producer, but also the mastermind behind some of the most acclaimed recent underground records, Lazare's journey has taken the Frenchman via several acclaimed underground vinyl imprints, including Concrete Music and his very own Access Records and Oscillat Music. Previously performing at the likes of Ushuaïa, Boiler Room, Fabric and Output NYC, Lazare has proven to be a mesmerising performer and certified fan favourite.
Drawing on that irresistible French house sound, 'Perfect Pushup 01' marks a new chapter in the story of two prolific house heads.


For more information on Lazare Hoche, visit: Facebook | Twitter | Soundcloud