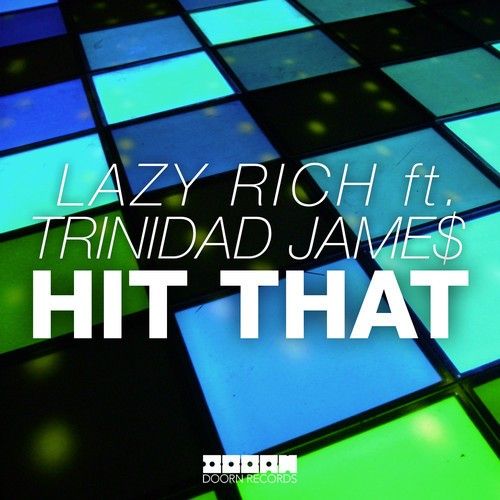 Lazy Rich ft. Trinidad Jame$ – Hit That
UK native and Canada DJ/ producer Lazy Rich is smashing it straight into 2015 with his first single of the year. 'Hit That' featuring Trinidad Jame$ is set for release on 9th March through Doorn.
Teaming up on what is shaping up to be one of the standout releases of the year so far, Lazy Rich joins forces with Hip Hop legend and vocalist Trinidad Jame$. Featuring Rich's signature upbeat electro sounds combined with Jame$ larger than life grimy vocals, the end result is an explosive and powerful club banger.
DJ/ producer Lazy Rich is at the forefront in the electro-house music genre. With standout remixes for artists such as Fatboy Slim, Zedd and Porter Robinson to name just a few, and a score of impressive originals including 'Bonk' which hit top 3 on the Beatport chart, 2014 was a year full of releases for Lazy Rich with 2015 looking set to follow.
Trinidad-bred, hip hop storyteller and larger-than-life 'Gold Gang' godfather Trinidad Jame$ swiftly emerged from the mines of Underground Atlanta in 2012 with the straight-forward anthem 'All Gold Everything', instantly earning him respect and loyalty from his peers. Fresh off his debut dance music record with Dirtyphonics and UZ 'Hustle Hard' on Dim Mak, he's back for a massive collaboration with Lazy Rich – 'Hit That' will be out on Doorn Records.