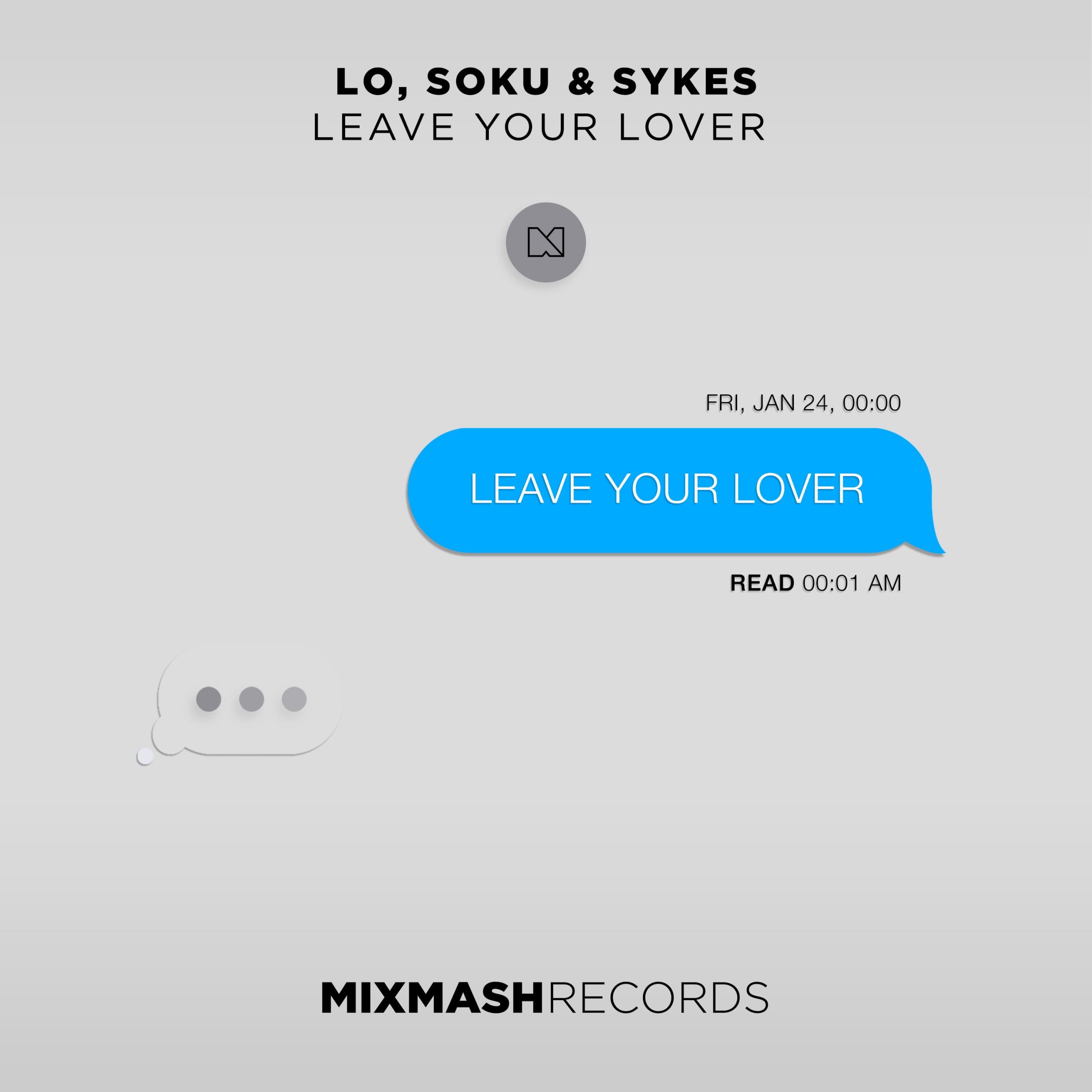 LEAVE YOUR LOVER…
Known for creating chill vibe tunes, LO and Suku already have a history of producing deep house tracks together. 'Leave Your Lover' just has the perfect balance of chill tunes and motivational beats. With its catchy melody and emotional feel, this track is bound to make its way into your favorite playlist and we are very excited to see what else these guys will bring in 2020! 
Mixmash Records is going into a new way with 'Leave Your Lover'. Created by three aspiring artists who consist of the right ingredients to grow into big ones! LO and Soku being the producers and SYKES the vocalist, it feels like they were destined to create this track together. 
About the artists
LO: From trying out tunes in his bedroom to collaborating with artists around the globe. LO is known for his extraordinary live sets featuring different guest singers and artistic percussion work on his drum pad. To deliver an extraordinary performance, LO combines progressive and experimental sounds with more club-oriented tracks. 
Soku: Is known for his deep vibes and feel-good tracks. With multiple collabs with LO and always adding a strong vocal to the production, Soku can turn your chill mood into a party mood any day of the week. 
SYKES: Singer-songwriter SYKES is known for his seductive blend of pop and R&B. While being familiar with infusing his sound with Dance music, SYKES is always looking to test musical boundaries. 
LO
Facebook || Twitter || Instagram || SoundCloud || Spotify
Soku
Facebook || SoundCloud || Spotify
SYKES
Facebook || Instagram || SoundCloud || Spotify
Mixmash Records
Facebook || Twitter || Instagram || SoundCloud || Official Website