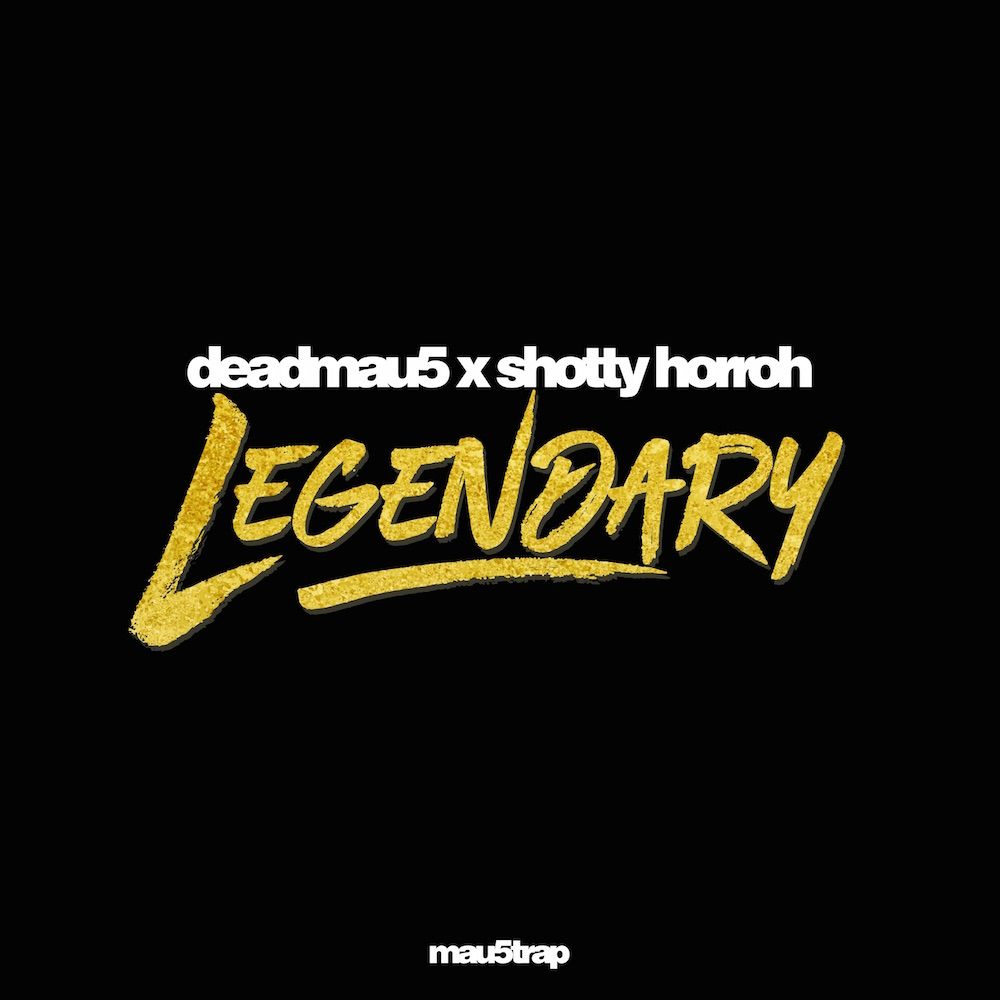 deadmau5 ft. Shotty Horroh - Legendary
Tastemaker and dance music phenomenon deadmau5 today drops his brand new surprise single with UK hip hop/ rap star Shotty Horroh. 'Legendary' is out today on mau5trap.
Buy/ listen here: http://smarturl.it/d5Legendary
Renowned for continually pushing musical boundaries, deadmau5 teams up with Manchester born Shotty for the surprise launch of their collaborative single 'Legendary', ahead of his headliner performances at London's SW4 Festival and Creamfields Festival this weekend.
The new release is a step outside of mau5's usual atmospheric sound; incorporating his signature electronic melodies, the track is heavy and dark, with Shotty's vocals splintering through the music, adding a grimy edge to the track.
Whilst the release date may come as a surprise to some, deadmau5 fans may have already heard the track as he's been dropping the track into in his live sets the past few months as part of his Cube live show this year.
'Legendary' is available to buy/ stream now: http://smarturl.it/d5Legendary
See deadmau5 live over the UK bank holiday weekend:
25th August – Creamfields, Daresbury
26th August – Creamfields, Daresbury
27th August – SW4, London
About deadmau5
Grammy-nominated artist deadmau5 became one of the leading figures in electronic dance music during the first decade of the 2000s. With almost 9 million likes on Facebook, the electrifying producer has gained a huge following due to his hit releases such as 'Move for Me' with Kaskade that reached number 1 on Billboard's Dance/Mix Show Airplay chart and 'Ghosts 'n' Stuff' with Rob Swire as well as 'Professional Griefers'. Not to mention the award-winning albums 'For Lack of a Better Name', '4×4=12' and 'Random Album Title', as well as his most recent 'W:/2016ALBUM/'. deadmau5's exhilarating live performances, including his stunning Cube show, fills major venues across the world, as he encapsulates his audience with live edits of his own tracks and utilizes a dazzling light show.
About Shotty Horroh
Shotty Horroh is one of the most known and respected rappers to come from the UK. The native of Manchester, England has been making music for 12 years, and his multi syllable rhyme patterns, genius wordplay and humorous punchlines puts him head and shoulders above the competition. With a back catalogue of over 2,000 songs and his mixtapes continuing to sell and circulate around the world, Shotty's career is going from strength to strength.
For more information on deadmau5 see below:
https://www.facebook.com/deadmau5/
https://twitter.com/deadmau5
https://www.youtube.com/user/deadmau5
https://www.instagram.com/deadmau5
For more information on Shotty Horroh see below:
https://www.facebook.com/Shottyhorrohmusic/
https://twitter.com/ShottyHorroh
https://soundcloud.com/shottyhorroh