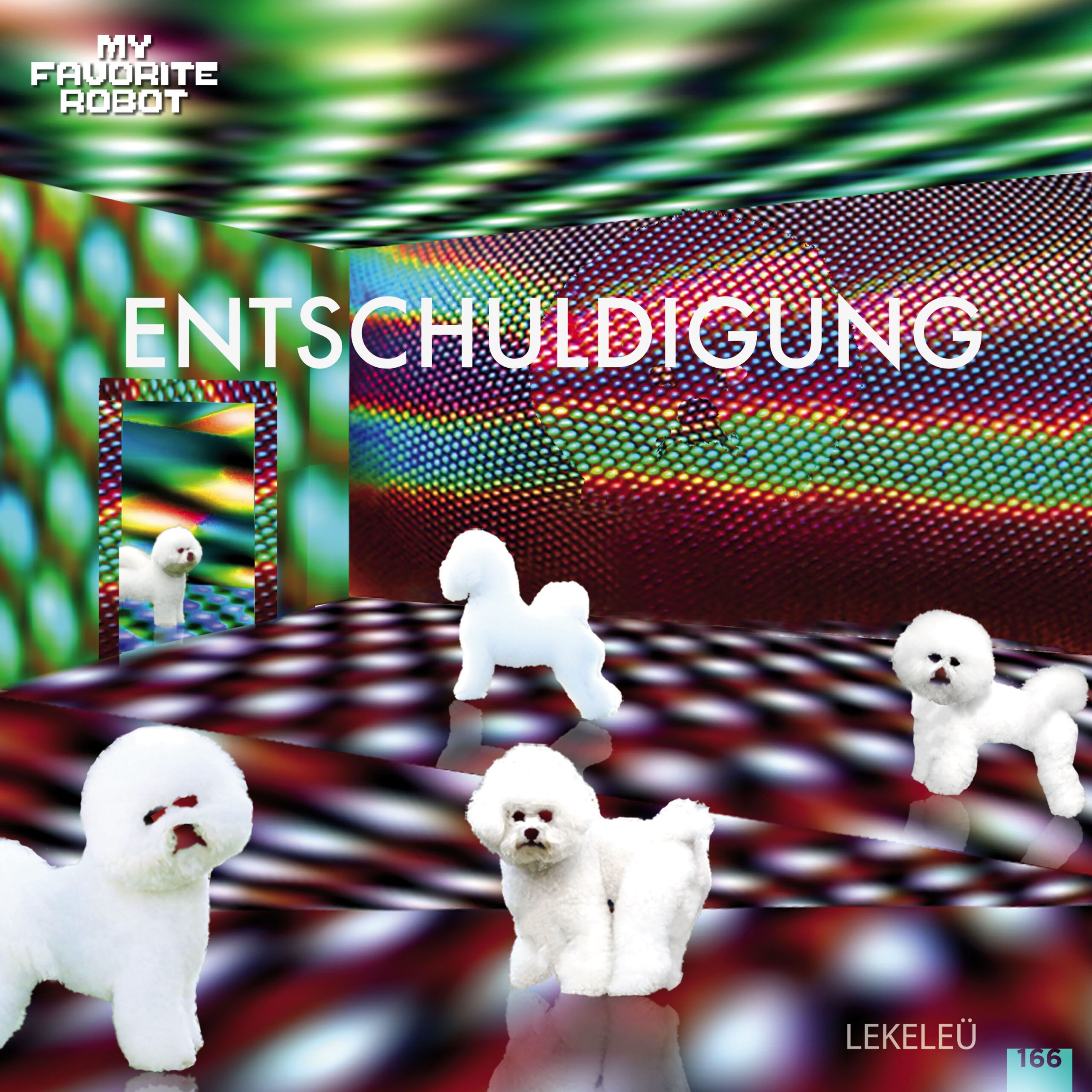 Entschuldigung - Lekeleu EP
My Favorite Robot's final EP of 2017 comes from Entschuldigung, and is a suitably impressive offering to end another fine year.
Entschuldigung is an exciting collaboration between two musicians from the electro pop music world, namely French house pioneer Guillaume Atlan & Stephane- Lebenson. They love old school pop and minimal retro sounds and use vintage drum machines to craft their productions as showcased on their well-received last single 'Gina Cecello', which dropped earlier this year.
Their first superb single here 'Lekeleu' is five fresh minutes of slippery electro. With dehumanised vocals stitched into the groove and sci-fi synths darting about, it is full of energy and futurism. Always on the move and encouraging you to be the same, it is the sort of track to electrify any club.
The fantastic 'Farenheit' is a slower, more edgy affair with darker drums. Gurgling bass and arpeggiated chords bring an intergalactic feel and keep you on your toes until they resolve and the kicks carry you away. It's a bright, shiny affair with a pumping groove and great sense of melody.
These are two tasteful tracks that prove Entschuldigung are all set for a huge year in 2018.
Tracklist:
1. Lekeleu
2. Farenheit