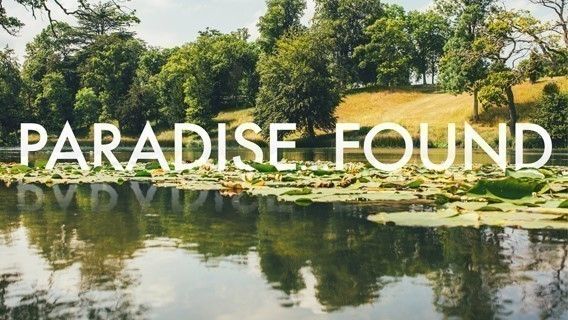 Less than a week to go to Wilderness – Last remaining tickets..
Break free! Leave behind the furniture that insists "we cannot change because it does not", and come travel into the Wilderness for four days of life-enhancing, perhaps even life changing, adventures in the wilds.

Secret Productions exists to build you vanishing cities in Arcadian fields. Wilderness is the finest city we are capable of conjuring and its grassy streets need your naked feet.

Get your ticket. You matter to us and Wilderness, come Monday morning when your tent is being rolled up, will matter to you. We promise.

The Setting
The landscape is the star of the festival. It plays host to swimmers, horse riders, philosophy walks, food foragers and those looking for a quiet place to lie in the shade. Explore and utterly escape the concrete jungleŠ

Play & Tomfoolery
Silliness is central to the Wilderness ethos and there are games aplenty across the weekend. Send love notes through the Secret Post Office, knit in the nude at the Village Hall, or enter the festival circuit's only Cricket Match, hosted by the Bearded KittensŠ

Feasting & Cocktails
Tented restaurants from St John Dining Room, Hix and Moro offering sit down field dining or sumptuous take aways throughout the day, this festival takes its food seriously. Add to that live performances at Long-Table Banquets (and a very secret set from a main stage favourite at Polpo's Sunday Spritz Supper) and oodles of street food stalls and you're going to have trouble choosingŠ
And After Dark…
As night time descends, the candles are lit and the bonfires stoked. Your reality is refreshed as the sun creeps away and the stars take precedent. Don your costumes and shimmer through the celebrations with your tribe. There are new worlds to enter, processions to parade through and a secret Valley to discover. We've selected a few things not to miss, but the journey you choose to take through the night is up to youŠ
Processions & Fire Spectaculars
The festival will come alive on Saturday night. Listen for the call. Gather your tribe. Follow the fire. The story awaits you.
Join the nighttime adventure under the stars, through the trees, over the lakes and to the very top of the Fire Meadows.
Beware the fearsome beasts in the shadows, behold the dreamers as they emerge from their slumber and waltz along with new friends in this tale of gigantic proportions.

The Big Top Ballroom
The Big Top Ballroom will play host to immersive parties and glamourous soirees. From Soho's dazzling and legendary The Box, to cabaret and cocktail nights with White Mink and the mind-enhancing Merry Pranksters Ball hosted by A Curious InvitationŠ

The Juke Joint by Petersham Playhouse
Swamp rock, Soul and Rhythm & Blues abound at this barrelhouse run by the infamous witch doctor Mama Gris Gris. Sip her potions and join the Voodoo Funeral Parade on Friday or the Mardi Gras on Saturday Or just grab a glass of something on the rocks and enjoy a foot-tapping line up. You could spend your whole weekend here