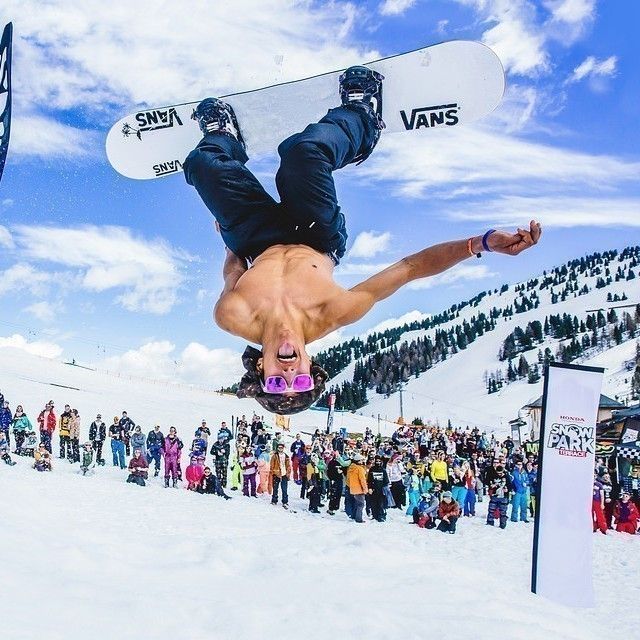 Snowbombing 2015 is back with a bang!
Tickets for Europe's largest and longest established snow and music festival, Snowbombing, have now gone on sale. Now in it's outstanding sixteenth year, Snowbombing will take place on 6th-11th April 2015, Easter Weekend, and is returning to wake the sleepy Alpine town of Mayrhofen, Austria.

With mountains as a perimeter fence and boasting some of the most awe inspiring festival venues in the world, including a sky-high igloo, 6,000 feet above sea level, enchanted forest clearings, cosy alpine lodges and medieval barns, Snowbombing is an experience like no other.

This year, Snowbombing is determined to give revelers the most unique festival experience yet. With the long awaited return of Austria's ultimate après ski bar, the authentically Austrian Bruck N Stadl and a world-class line-up bursting with critically acclaimed music acts, Snowbombing 2015 is the most impressive to date. Along with the return of a Snowbombing favourite in the form of the Bruck N Stadl, there is also the addition of some exciting added extras – more to be revealed on this soon! q

Highlights from previous years include The Prodigy performing in the middle of an enchanted forest, Rudimental playing out to a captive crowd inside a real igloo made completely of ice and Kasabian taking to the stage at sunset, 6,000 feet up a snow capped mountain. This year's line up is set to rival past years as it combines groundbreaking music acts with iconic legends, so watch this space.

Offering one of the most incredible festival locations in Europe, Snowbombing plays host to the most out-of-this-world venues giving guests the chance to dance somewhere different. With a party inside a giant igloo on top of a mountain, a magical forest where festivalgoer's can become immersed in an array of lasers and pinewood and an authentic Austrian après ski bar complete with wooden beams – there is something for everyone.

For the first time, Snowbombing will be introducing high-end, luxury named apartments designed to suit everyone. Ranging from top-tier to mid price range, these authentic, beautiful apartments are the best way for guests to save money as there is the luxury of cooking from home. For the first time ever, the super premium 5* Hotel Elisabeth will be available to revelers, which in previous years has only ever been reserved for artists. Apartments and hotels sell out fast, so now's the time to snap up the best beds!

So if dancing the night away to a picturesque alpine backdrop, listening to some of the world's most groundbreaking music acts, relaxing in a luxury spa or just skiing on the fresh white snow appeals, then join us for what's set to be the most incredible year yet.

*Prices start from £229 for 5 nights' accommodation and festival wristband!