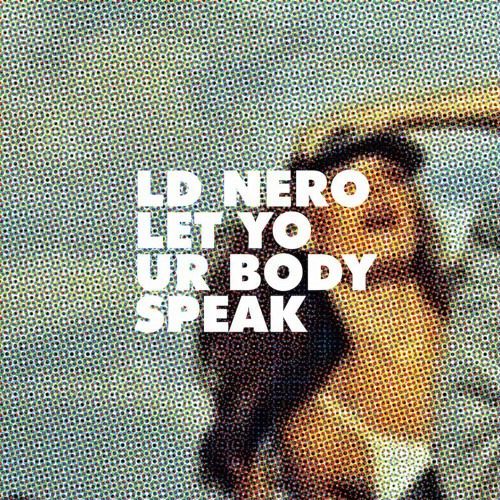 LD Nero - Let Your Body Speak
When an artist truly lets their music speak for them, there is no need for words. With his discography packed tight for the last 3 years and almost no information online, this seemed to be the case for LD NERO. So when he dropped 4 original tracks at our doorstep, we knew we had to pay attention. 'Let Your Body Speak' is LD NERO's EP debut on Get Physical, already appearing with his bombastic remix of Roland Leesker's 'My Warehouse' alongside Chris Liebing, Cardopusher, M.A.N.D.Y. and DJ T..
LD NERO's fresh and unique sound is abundant throughout the EP. First, the hyperactive 'Friction Addiction' gives us a good feel for what's to come, keeping it light while still delivering the steam (the digital version includes a FBK remix, definitely check that out as well). 'Gauge pressure', on the other hand, feeds a drip of deep bass bathed in bubbly percussion. 'Skip About' is a stripped down, straight-to-the-point kind of track, achieving a very diverse track. And finally, the title track growls along as the vocals guide our attention (you'll also find an instrumental version here). All in all, LD NERO has had no problem exploring new directions and serving up a brilliantly simple, effective, refreshingly unique sound. In fewer words, 'Let Your Body Speak' is bouncy, gritty tech-house to jump your late-night bones.
Beatport: June, 10th 2016
iTunes: June, 24th 2016
Vinyl: released April, 15th 2016